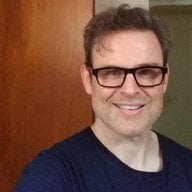 Joined

Jan 1, 2020
Messages

356
Hi, gang! I've only just VERY recently started to give the precious colored gemstone thing a whirl (up until now all my experience has been with extremely inexpensive semi-precious colored stones--- almost all of 'em in cabochon form). So to say that faceted precious colored gemstones are a tad confusing to me is quite an understatement.
Anywhoo! I have my eye on a couple of blue Sapphires, a few pink sapphires, and a ruby. I have found a couple of sellers who seem to be extremely forthright and trustworthy, but I would love to pick everyone's brain here on the relative quality (and price) of the gemstones I'm considering. The first one is a small Ceylon sapphire (from what I've read online Ceylon sapps are supposed to be the shit, right? ), and HERE is the listing for it:
meduim-dark, blue-purple or purple-blue, oval cut unheated sapphire loose stone for jewelry supply and crafting. This sapphire expresses some light-source color change; more blue under natural sunlight and more purple under artificial incandescent light.
Gemstone: Sapphire
Cut: Oval
Color: Blue-purple or purple-blue
Total Carat Weight: .61
Clarity: Slightly included
Length: 5.5mm
Width: 4.3mm
Depth: 3mm
Treatment Method: None
Mined In: Sri Lanka (Ceylon)
The seller is in the US, and he is asking $92 for it. That sounds like a very reasonable price to me. But like I said, I have very limited experience and knowledge with precious color gemstones. What do you guys think about the quality of this gem? And the price? And do you consider Ceylon Sapphires to be more desired overall than ones from Tanzania generally? The other Sapphire I'm going to list is from Tanzania.