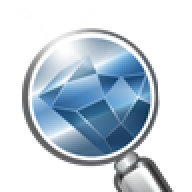 Joined

Dec 31, 1999
Messages

8,266
Hi guys.
We're introducing a new funky tool for communication on Pricescope. (see
RockyTalky forum
at the top).
Browse the tabs on the yellow strip to see who is alive and/or web-casting right now. You can join in by clicking the picture and following directions.
Yellow tabbed strip at the top shows who's alive and who else has access to the system.

There are three modes:

one-to-many (seminars, Q&A, presentations) - everybody can enter
one-to-one (private session) - only one visitor allowed
off-line/unavailable/with a customer - you can still email a request about appointment

Green icon at the tab indicates who's alive and available.
by clicking on the control you stop it from rotation.
clicking on a picture/video box, launching the main program which depending on the status will ask you

to log-in or enter in silent mode
to ask a question and request an appointment
to email a request about appointment
The system is currently built so there is one presenter who's in charge of presentation (one-to-one or one-to-many). The presenter shows video and has an option to use audio.
Visitors cannot use the audio at the moment. We just thought that it can make it more cumbersome. Especially when there is no headset available or connection is not fast enough.
Visitors can type or use a phone which is much better especially when using one-to-one sessions and vendor offer a toll free number.
* One-to-many mode: visitors can only watch/hear and type. Presenter can show pictures and draw on whiteboard
* One-to-one mode: visitors can also draw on whiteboard and share/upload pictures to whiteboard
When inside the room, presenter can use video/audio, text messaging, whiteboard with images, gallery (if available)
Video: presenters can select different video size and also different cameras (if available) to show themselves, jewelry, diamonds, gemstones or anything else (workshops, stores, etc).
Video combining with the whiteboard can be used to draw above the video picture.
Whiteboard can be used for drawings on a blank page as well as on a picture (uploaded by either presenter or a visitor or selected from a gallery).
Text is just IM obviously
OK for now. please post your questions