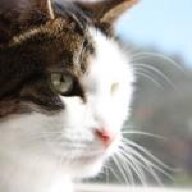 Joined

Jul 13, 2009
Messages

291
Hey Ladies - those little circles seems to have been all the rage when this look was in vogue - so to speak
check out these three from Hattons Antiques in the UK - they all are 8 prong - but have different profiles - all with those circles you ain''t lovin !!
I get the idea that this look originated in the UK - but I am sure someone could made this for you easily - esp. if you don''t need extra stones or fancy bits
as for the double prongs on the angel777 pic - they are so closely joined that they almost look like a single prong
maybe the Stuller can be modified to look like the one you love Heyjudes?? by etching into the middle of the prong??
also it may look high now - but once the prongs fold over they will be a bit shorter
I am no jeweller - but maybe they can be cut down?? the height would be defined by your stone