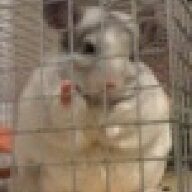 Joined

Mar 3, 2010
Messages

181
After tons of searching, I was able to locate this stone on Ebay and managed to get a pretty good deal for it, if I do say so myself.

It has now arrived and dear BF and I are headed to see David Atlas next Tuesday to get it checked out and appraised.
It measures about 7.0mm x 7.1mm but am not sure about the depth since it is still in the setting. The vendor had stated it was a 1.45ct center stone, but it seems to face up smaller around 1.25 which is fine given it''s an antique cut. I really don''t like the setting and the center stone is set way too high for my liking. The stone looks like it is great shape and, to our untrained eyes, it looks pretty good to us. Assuming it checks out with David Atlas, we''ll start the setting shopping process.
Here are some pictures...