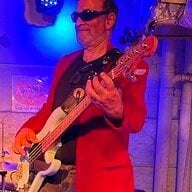 Joined

Jan 7, 2009
Messages

8,656
What about English as Second Language (ESL) readers David? What do you think the word "mining" conjures up for consumers in China (CN) or India (IN). Not to mention mercury poisoning, etc. for Indonesian readers.
Hi John,
This is....well, completely off base.
For those Chinese and or Indian consumers who are also English speaking readers....they'd be among a tiny percentage of people in those countries with that ability- and or interest....
And they'd surely be aware of diamond mining. Especially those in India.
But really...how many of PriceScope readers fit into that category?
How about this- can we agree that this is a "safe space"?
Anyone can use accurate terminology, in spite of the fact some readers might not like the word "synthetic" or "Earth mined".
The last thing I'd ever want to do is insult people who love Natural Diamonds- or Human made diamonds....but by ( needlessly) "policing" the term "Earth Mined", it truly limits discussion.