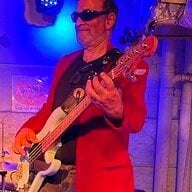 Joined

Jan 7, 2009
Messages

8,656
Hi All!
There's a little scuffle between my good friend
@Garry H (Cut Nut)
and I.
My feelings are that the term "Earth Mined" is not only accurate- it's a complimentary term for those seeking diamonds that came from a mine.
Synthetic sounds like a fake to me…. Therefore I see it as a derogatory term when used to describe a diamond that was made in a lab - or factory.
What do you think?