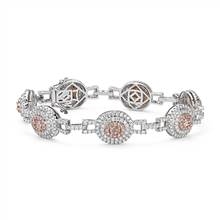 Year-Round Easter Looks to Love
Can you believe that Easter Sunday already come and gone? Yup, that's right, the Easter bunny has visited and is now hopping into greener pastures until next year. But the real question is, what did you wear?
We know you didn't step out the house wearing anything but the best. The same goes for jewelry; wear what makes you look and feel excellent. Something of note, these looks work well for Easter and spring, so one way or another you'll be fashionable!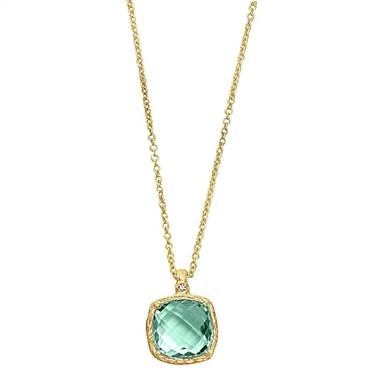 Genuine green amethyst pendant set in 14K yellow gold at B2C Jewels

at B2C Jewels
We love this pendant because it is simple, elegant yet and right on trend. Pendants and ladylike looks are in this year. We like this pendant because it oozes class and beauty without appearing staid. Quite a feat in this day and age.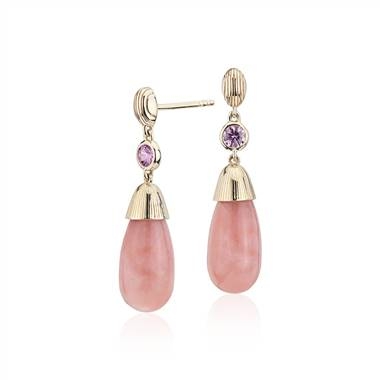 Frances Gadbois pink opal and pink sapphire drop earrings set in 14K yellow gold at Blue Nile

at Blue Nile
Who needs to find the Easter Bunny's eggs when you don't have to go searching for this present? These blush pink drop earrings look beautiful when paired with a cream sheath. A wonderful way to keep the Easter spirit with you year-round.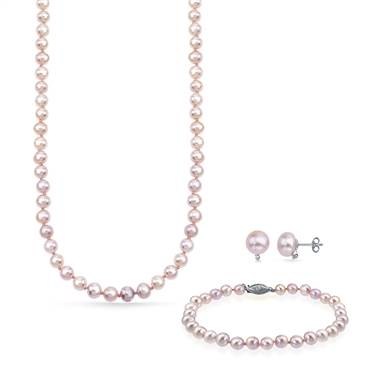 Freshwater pink pearl jewelry set earrings bracelet necklace with sterling silver at B2C Jewels

at B2C Jewels
Remember how we mentioned that ladylike is a spring trend? These pink pearls give an interesting twist on the average set of pearls. Finish the look off with a pair of earrings and a bracelet and you'll never want to wear anything else ever again.
We think these Easter looks will take you right into spring and you won't have to search high and low or crack open a few eggs to find them. Nope, these thoroughly pretty and ladylike looks are only a click away and they're yours. Why don't you go ahead and grab a pair to get ready for spring and prepare for Easter 2019?

By PS Staff