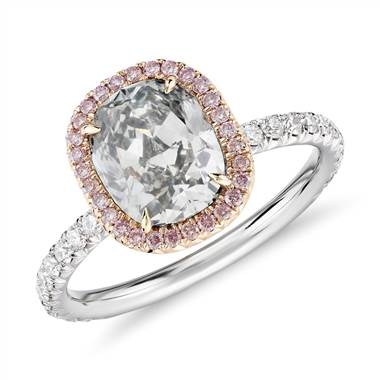 Cherry Blossom Season
If you're in the Washington, DC area then consider yourself lucky because you'll be able to take advantage of cherry blossom season. If you aren't aware of cherry blossom season then listen up because it is amazing. It is when all of the cherry blossom trees start to bloom and fills the landscape with beautiful, soft pink hues.
Washington, DC is considered ground zero for cherry blossoms in the states, but if you're in Japan, be sure to head to Tokyo. Their cherry blossom season is world famous with people having parties under the trees as they take in all the original millennial pink blooms.
So, all these beautiful blooms and anticipation for spring – because we all know spring has not arrived yet – has inspired us to select some of our favorite rosy pieces to wear during cherry blossom season and beyond.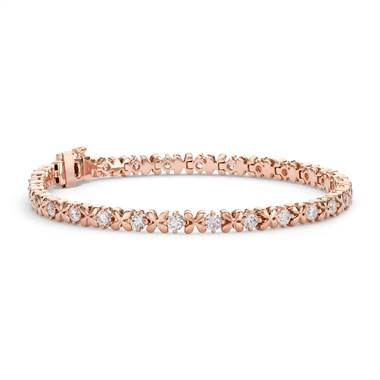 Studio rose petal diamond bracelet set in 18K rose gold at Blue Nile

at Blue Nile
Cherry blossoms are delicate which is why you need a rosy bracelet to complement your surroundings. Wear with a cream palette to show off your arm candy and take in the sights.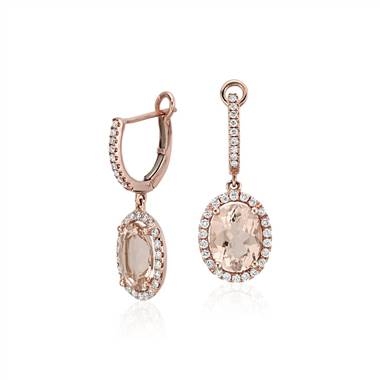 The perfect embodiment of cherry blossom season. Morganite and diamond drop earrings set in 14K rose gold

at Blue Nile
We don't know what to say about these earrings other than they're just so darn pretty. They will definitely give the cherry blossoms a run for the money. The morganite center stones paints everything with a rosy hue.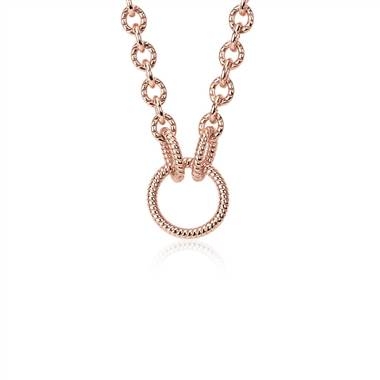 Textured link necklace in rose gold vermeil

at Blue Nile
Have you figured out our theme yet? Everything is coming up roses…err cherry blossoms. We love this link necklace, not only for its rosy tint, but because it is a fresher take on a pendant necklace. Perfect for walking outside in the fresh air gazing at cherry blossoms.
We think people love cherry blossom season not only because it's pretty, but because we think it gives people hope. The air is fresher, the weather warmer and everything is springing anew. Now, get out there and look at some cherry blossoms!

By PS Staff