We decided to create a fun style guide for those looking for style inspiration on an astrological level. Now, all you need to do is find your sign and grab your style from our Jewelry Search.
Capricorn (12/22 – 1/19)
You're a hard worker with success in your future. You're also practical and prudent. Well, it doesn't get any more practical than a pearl necklace. Now, you can take over the world and not have to devote more time to looking good.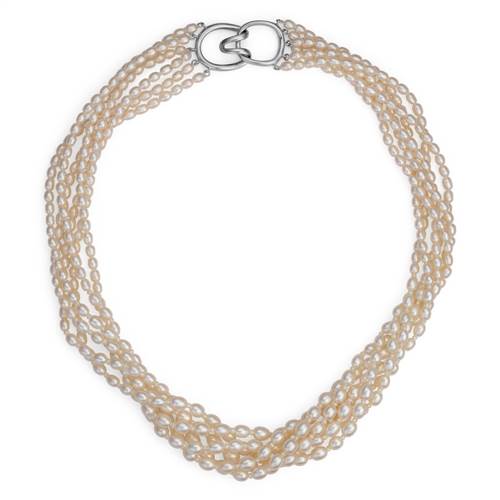 Freshwater Cultured Pearl Toursade Necklace with Sterling Silver (3.5mm)

at Blue Nile
Aquarius (1/20 – 2/18)
You're an idealist who is never afraid of the spotlight. Fortunately your friendliness never fails to alienate anyone in your galaxy. True divas command the room and every diva worth her salt has a diamond necklace.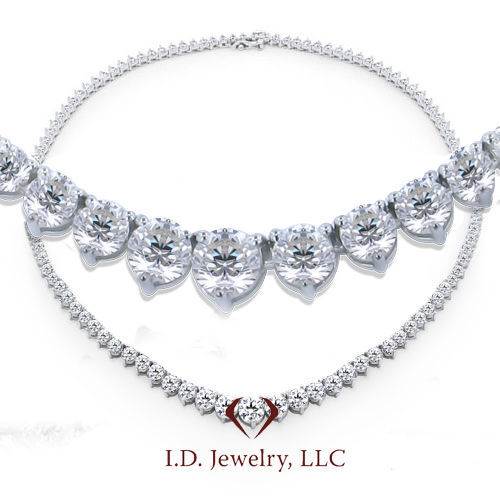 15ct Tennis Diamond Necklace in 18K White Gold

at I.D.Jewelry
Pisces (2/19 – 3/20)
You're charming, imaginative and willing to go with the flow. Thus, you need a pair of earrings that are just as eager as you are to roll with the punches. We think this pair's fluidity is perfect for this water sign and will definitely follow wherever you decide to go.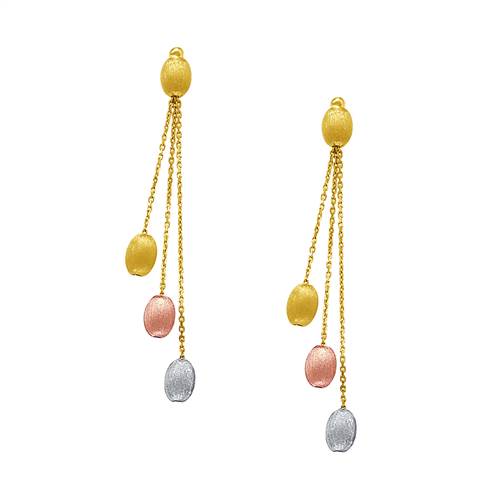 Pebbles Multi Drop Dangle Earrings in 14K Tri Color Gold

at B2C Jewels
Aries (3/21 – 4/19)
Aries do not go quiet into the good night. You're a born leader, strong courageous and always have your finger on the current trends and innovations. Why not get a pair of earrings that will stand up and make their presence known, much like yourself we might add.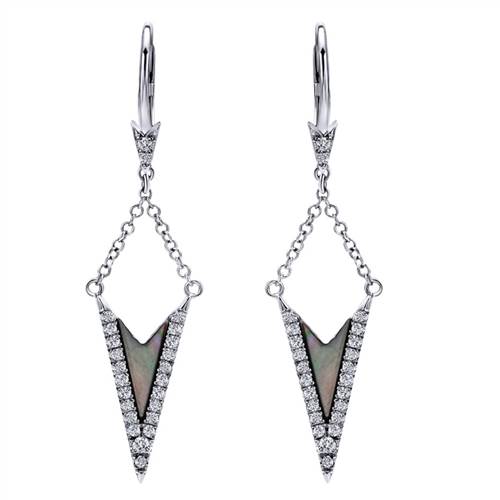 Round Diamond and Black Mother of Pearl Drop Earrings set in 14kt White Gold 0.69ct EG12458W45BM

at I.D.Jewelry
Taurus (4/20 – 5/20)
You're reliable and persistent but you will never deny your love of the good life, and why should you? Throw on this bracelet and everyone will know that not only do you love the good life, but you live it as well.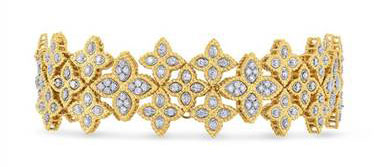 Princess Flower Wide Link Diamond Bracelet – in 18kt Yellow Gold and 18kt White Gold – (2.95 CTW)

at Ritani
Gemini (5/21 – 6/20)
A party doesn't start until you walk through the door. You're lively, engaging and witty . . . the ideal guest at any cocktail party. So naturally, you should have a cocktail ring which helps you express your love of cocktails and conversation.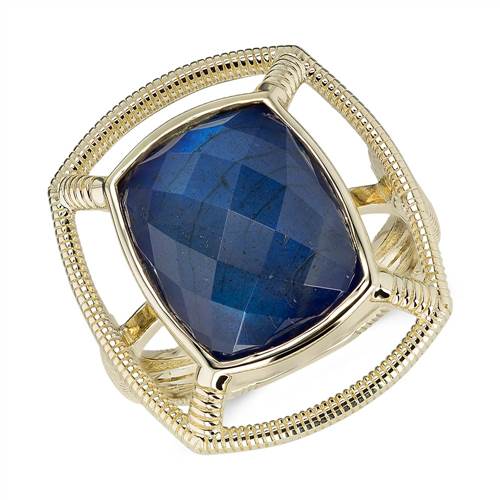 Frances Gadbois Labradorite and Lapis Doublet Strie Cocktail Ring in 14k Yellow Gold (Limited Edition)

at Blue Nile
Cancer (6/21 – 7/22)
Cancer is never happier than when they are surrounded by family. It is all about love, home and family. You've never been one to shy away from wearing your heart on your sleeve, but this time, you get to wear it on your finger.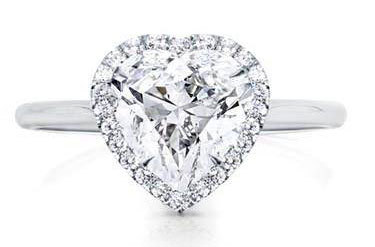 Heart Halo Engagement Setting Plain Band

at Adiamor
Leo (7/23 – 8/22)
You love hard. Yet, you aren't afraid to show that love with honesty, faithfulness and generosity. You aren't a total lovebug; you've been known to take charge, to right wrongs and speak for those who can't speak. This angular rose gold engagement ring shows that you're in love, but you aren't afraid to use your rough edges for the greater good.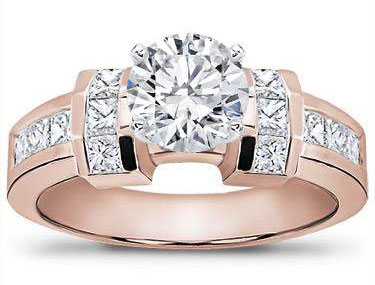 Channel-Set Princess Cut Engagement Setting

at Adiamor
Virgo (8/23 – 9/22)
You love nice things, but you're also a bit shy. Fortunately, you're able to go with the flow depending on your company. Wear these studs the next time you go out. They strike the right balance between your love of luxury and your modesty.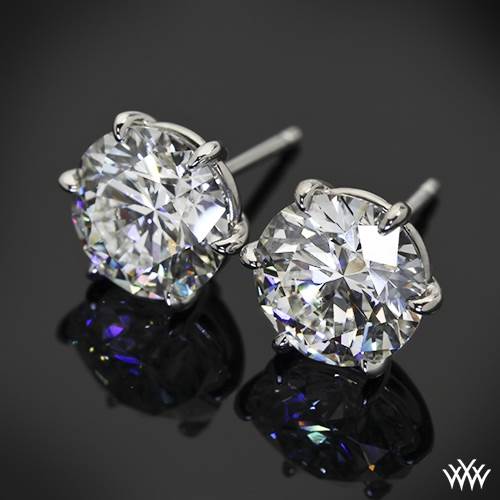 18k White Gold 6 Prong "Martini" Earrings – Settings Only

at Whiteflash
Libra (9/23 – 10/22)
If three words could sum up libras, they would be yin and yang. Libras crave harmony, balance, partnerships and are nature's diplomats. This is why an engagement ring which highlights two elements coming together is perfect for the Libra lady in love.
Gabriel & Co. 14k White/pink Gold Diamond Free Form Engagement Ring

at Gabriel & Co.
Scorpio (10/23 – 11/21)
You're magnetic, entrancing and powerful. Scorpio is known to be one of the most alluring signs of the zodiac, not to mention passionate. Tahitian pearls are enrapturing and just what every Scorpio should have in her jewelry box.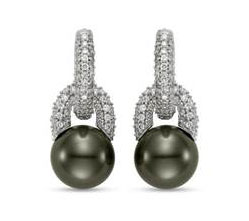 Tahitian Cultured Pearl and Diamond Loop Drop Earrings (9mm) – in 18kt White Gold – (0.75 CTW)

at Ritani
Sagittarius (11/22 – 12/21)
You're honest, open and full of love and optimism for the future. Doesn't that sound just like every blushing bride? Well the Sagittarius bride-to-be will definitely fall head over heels for the one who proposes to her with this ring.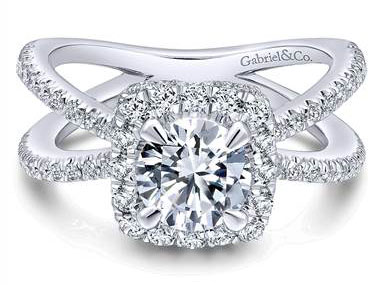 Gabriel & Co. 14k White Gold Diamond Split Shank Engagement Ring

at Gabriel & Co.
Are you inspired and ready to overhaul your jewelry wardrobe? Now, all you need to do is find your astrological sign and grab your style!
Visit our Jewelry Search to browse for YOUR favorite jewelry.
By PS Staff