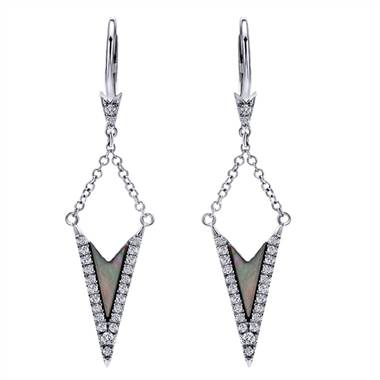 Round Diamond and Black Mother of Pearl Drop Earrings set in 14kt White Gold 0.69ct EG12458W45BM
Earrings at I.D.Jewelry
Description:
Add these fashionable earrings to your jewelry collection. Featuring a triangular like shape black mother of pearl surrounded by white round diamonds, suspending from a chain, and secure with the leverbacks
Metal: 14k White Gold
Additional Information:
Free Shipping. 30 Day Returns. FREE FedEx® Shipping on every order. Delivery time varies by the diamond and setting you select.