By
Erika Winters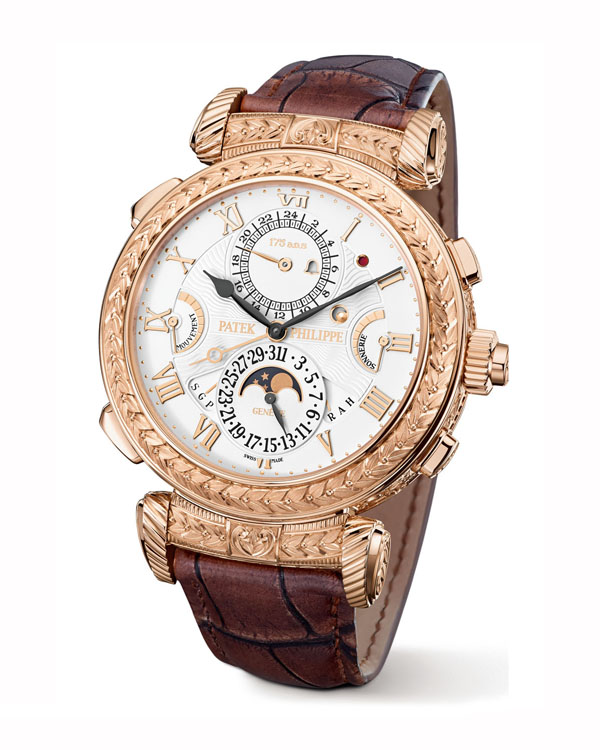 Patek Philippe Grandmaster Chime Ref. 5175 • Image: Patek Philippe
Renowned watchmaker Patek Philippe is commemorating its 175th anniversary with a collection of limited-edition commemorative timepieces. And one of the collection's watches, the incredible Grandmaster Chime, has been billed as the most complicated and elaborate wristwatch in the world.
Patek Philippe's Grandmaster Chime boasts 20 complications and is the company's first double-faced wristwatch that can be worn with either dial facing up on the wrist. The 47mm case in 18k rose gold spins to reveal each dial–one for the time and the sonnerie and one for the perpetual calendar.
According to Patek Philippe, over 100,000 hours were devoted to the development and creation of the Grandmaster Chime. Each timepiece includes a whopping 1,580 components.
A total of seven limited-edition Grandmaster Chime watches will be created. Each watch is priced at $2.6 million, and six will be offered to collectors, while one will go on display at the Patek Philippe museum in Geneva. According to CNBC, those who are interested in the Grandmaster Chime must apply to Patek Philippe to purchase the watch–and the company usually gets about ten times more applications than they are able to accept.
"I would like to chat with the client and make sure he's a watch lover and make sure he's going to enjoy the watch for many years," said Patek Philippe president Thierry Stern.
Check out Patek Philippe's stunning video on the creation of the Grandmaster Chime below.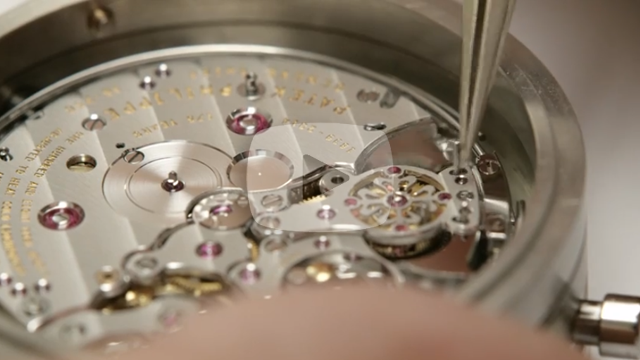 Video requires Flash. Watch at YouTube
Related:
Graff Debuts $55 Million "Hallucination" Diamond Watch at Baselworld 2014