By
Erika Winters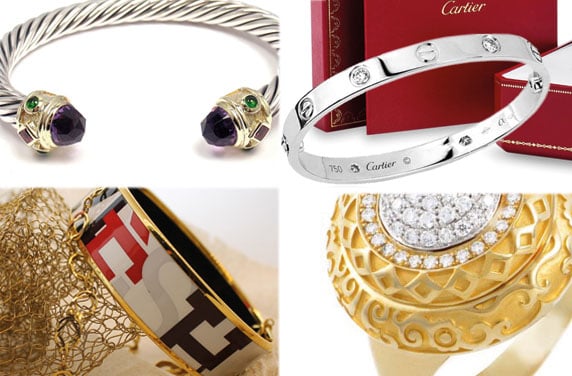 TrueFacet has launched a new marketplace for consumers to buy and sell pre-owned designer jewelry. Image courtesy of TrueFacet.
Today TrueFacet launched a new online marketplace for consumers to buy and sell pre-owned designer jewelry and watches. And as we are a website devoted to jewelry collectors, we thought we'd browse the site to see what they offer and also see how easy it is to sell a pre-loved jewelry piece.
For shoppers: the company promises a "multi-point authentication process" to guarantee the authenticity of the designer jewelry it offers for sale. TrueFacet also states that it refurbishes the items, so they are in the best possible condition before the items are delivered.
We asked TrueFacet to share more about their authentication process with us:
"No item ever gets sent to a buyer unless it goes through our team of authenticators (who have over 50 years of combined experience in jewelry and watch authentication). The item is cross-shipped to the authentication center, checked, refurbished, and then sent to the buyer."
The site offers popular luxury jewelry brands like Tiffany & Co., Cartier, and Rolex in addition to fine jewelry pieces without a designer label.
For consumer sellers: Consumers have two options for selling on TrueFacet, listing directly or consigning. For direct listings, TrueFacet has a guide indicating what type of pieces they accept. Sellers may then take pictures of the item, and if they need help with pricing, the system offers a suggested price. If an item sells, TrueFacet sends the seller a pre-paid label to ship to their authentication and refurbishing team. After the teams complete their work, the piece is then shipped to the buyer. For consignments, sellers send their pieces directly to TrueFacet, which prices the items. Sellers are paid when their items sell. More information can be found here.
For those seeking ways to sell pre-owned jewelry pieces, TrueFacet offers a new channel, which appears pretty efficient. And the refurbishing of pieces looks especially helpful, as consumer sellers may not have the time or energy to refurbish a piece themselves.
Related:
8 Tips to Help You Sell Your Branded Jewelry