We understand that circumstances arise when consumers need to sell their diamonds, so we have created a new Sell Your Diamond system to put you in contact with professional diamond buyers. The system is easy with an interface that allows you to input your diamond's stats and add your contact information. Professional diamond buyers will contact you with a preliminary quote if they are interested in buying your stone.
We hope this new system helps by giving you another selling option. There are many methods available for consumers interested in selling. We will be outlining these options in an upcoming tutorial, so stay tuned. In the meantime, check out independent appraiser Neil Beaty's related article: Refunds, Buyback, Trade-up and Trade-in
So please visit the new Sell Your Diamond system. We hope our resources help alleviate the stress of selling a diamond and provide you with efficient options to help you sell. And as always, our knowledgeable forum community is here to help. So if you have questions, visit Pricescope's Forum.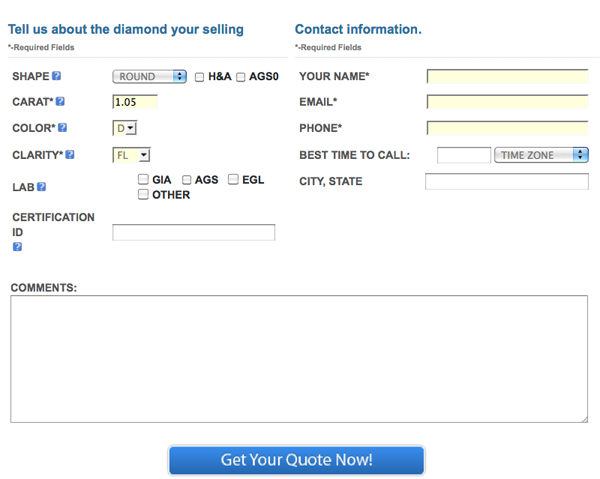 Above is a screen shot of Pricescope's new Sell Your Diamond System, where consumers can contact multiple professional diamond buyers.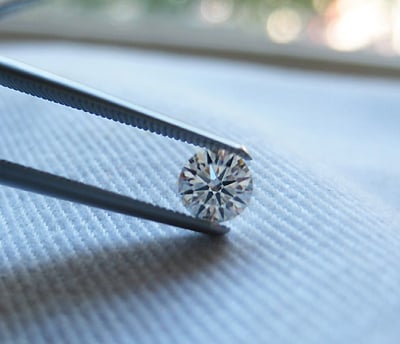 Related Topics:
White Pine Trading Launches Site for Consumers to Sell Diamonds

ABC News Video: Following Lead of Celebrities, Ordinary Women Sell Break-up Bling