White Pine Trading has launched an online diamond purchasing operation, WPDiamonds.com, which allows consumers to sell their diamonds. Interested consumers can complete an online form to get a free initial diamond valuation from the company. Those who wish to continue the process can send loose diamonds and diamond jewelry to White Pine's office for an expert evaluation. The company states that there is no cost to send in jewelry and that pieces are fully insured.
White Pine is a diamond recycling company, which buys polished diamonds of all carat weights and grades from jewelry businesses. The new operation welcomes diamonds from the public with the claim that it can pass higher values back to the consumer.
"The site is set up to attract individuals that want to release cash from their assets and we offer a quick and trustworthy service," said Ben Burne, White Pine's CEO.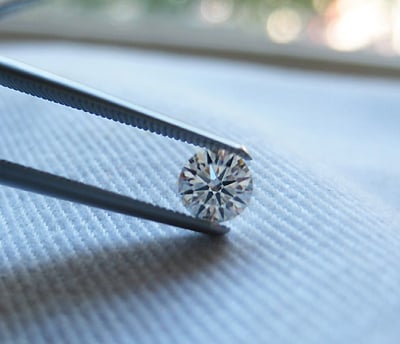 Looking to sell loose diamonds or diamond jewelry? Services like White Pine's can provide quick cash, as the site states "cash in your account within 24 hours."
There are also several other methods for selling pre-owned jewelry.
1. The Pricescope Pre-Loved forum provides a place for consumers to advertise pre-owned jewelry listed on second-hand market sites. You must be a registered Pricescope member to see this forum. Click to register.
2. There are several sites (like exboyfriendjewelry.com and ex-cessories.com) devoted to "break-up" bling. As always, these sites have various rules and fees, so sell at your own risk.
3. Your local dealers and preferred vendors may wish to purchase diamonds back from you. Some may accept jewelry pieces on consignment.
Diamond prices rose exponentially in 2011 (and will likely continue to rise), so we imagine more public diamond buying services will become available.
Related Topics:
Introducing the New Pre-loved PS Jewelry For-Sale Forum!

Refunds, Buyback, Trade-up and Trade-in
ABC News Video: Following Lead of Celebrities, Ordinary Women Sell Break-up Bling