By Erika W.
Swiss jewelry company Shawish unveiled a model of the world's first all-diamond ring at the 2012 Baselworld watch and jewelry show, which closed on March 15. The design actually debuted in Spring 2011, and after reading initial news coverage many pondered the concept: An all-diamond, diamond ring?
How would it be sized? Is it comfortable? What is the quality of the rough? (Legitimate questions for anyone interested in a diamond ring valued at almost $70 million.) The Shawish design has been copyrighted and named "The World's First All-Diamond Ring"–made from one rough diamond of 150 carats.
• Can the ring be sized? No. The ring will be a custom creation made to fit a client's finger.
• What is quality of the rough? Weighing 150 carats, the rough is E color and VS1 clarity. (from Brazil)
• How long will it take to cut the stone? It will take approximately 9 months to make the ring using laser technology created specifically for the ring's design.
• Who is looking to buy an all-diamond, diamond ring? Shawish told us that they are often approached by clients seeking the exceptional. Indeed.
Photos courtesy of Shawish.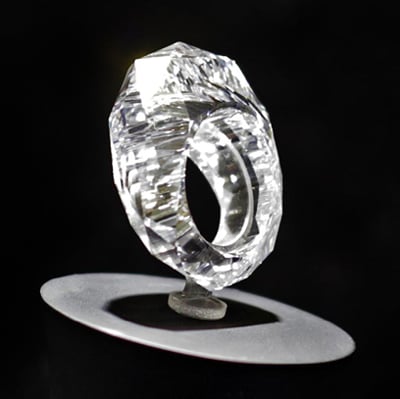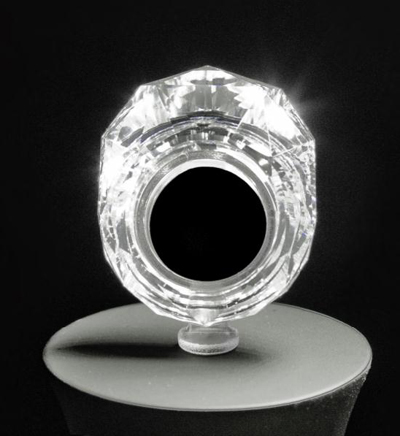 Related Topics:
A ring made entirely out of diamond…


Calling AME! World's first all diamond ring!