By
Erika Winters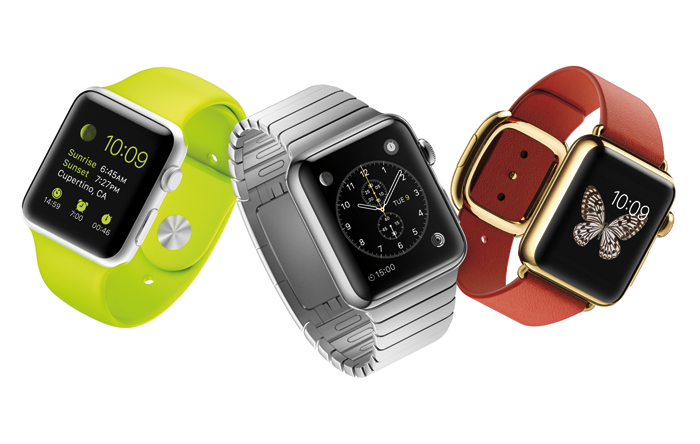 The Internet has exploded in conversation about Apple's latest unveilings–the iPhone 6 (and 6 Plus) and the Apple Watch–formerly conjectured to be called the iWatch. And naturally, there's been a lot of criticism about the device from both design and use perspectives.
Design: There are other smartwatches in the marketplace, but many tend to look very tech-y and geared towards male consumers. The Apple Watch appears sleeker and has myriad style options for both men and women.
But Jean-Claude Biver of LVMH's luxury watch division–who heads the group's watch brands Hublot, TAG Heuer, and Zenith–said in an interview with daily Die Welt: "This watch has no sex appeal. It's too feminine and looks too much like the smartwatches already on the market." Biver also went on to say that he'd buy one, but not a first generation model. "Once the battery lasts 10 days and it also works without my phone, I'm in," said Biver.
Apple is offering three collections: Apple Watch, Apple Watch Sport, and Apple Watch Edition available in 38mm and 42mm sizes. The cases are made from custom alloys: polished or space black stainless steel, space gray or silver anodized aluminum, and 18-karat rose or yellow gold. (The gold options are particularly compelling from a jewelry perspective.) The watch-strap offerings are pretty diverse, and some are quite elegant. You can see them all at Apple.com.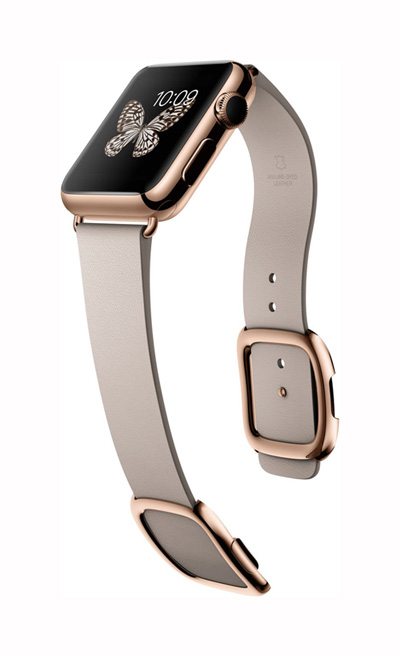 Function and interface: A main complaint is that Apple Watch is dependent on an iPhone to function (like other smartwatches) and needs daily charging. But charging aside, the watch runs on iOS finessed for a smaller device. So they've engineered an entire computer architecture to operate on a single chip (pretty impressive). And the Digital Crown allows users to navigate, scroll, and zoom without interrupting the display. The display presents a more organic arrangement than the iPhone and iPad. Instead of a grid, it's more of a cluster, which users can rearrange on a touch screen. (See below.)
To learn more about the watch's technical features visit: Apple Watch: Everything You Need To Know.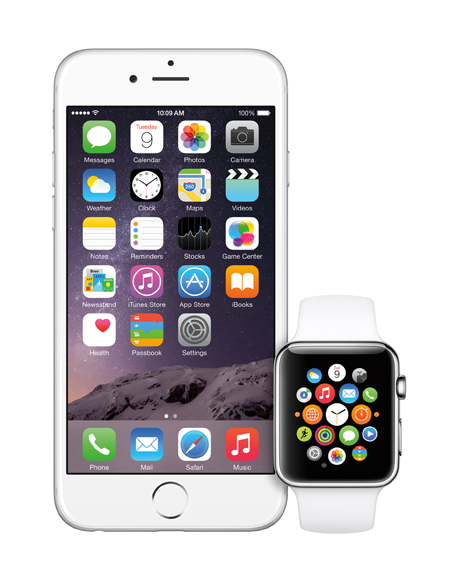 The Apple Watch will be available in early 2015. Prices start at $349.
Would you buy an Apple Watch? Please cast your vote!
Related:
Tech Jewels: First Bracelet that Measures Sun Exposure Unveiled