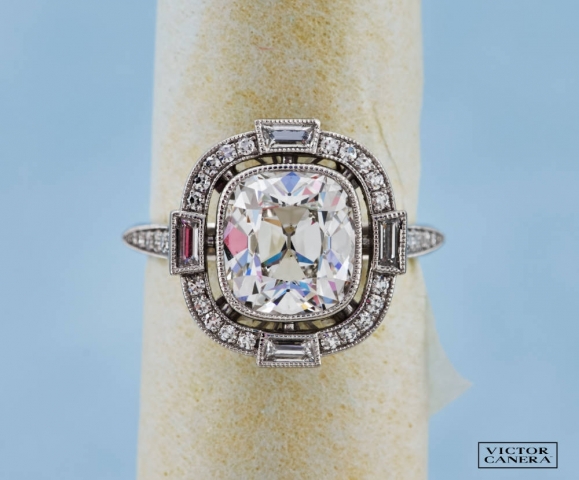 Victor Canera Antique Cushion Cut in French Cut Halo for CarbonFan
Carbonfan shared this jaw dropping on the Show Me The Bling Community at PriceScope.com. Can I just say that I love this job? I get to see such amazing pieces and they often take my breath away, I am still trying to breathe after laying eyes on this stunner!
Dazzling Detail
Birthday, Christmas, and Anniversary gift all wrapped in one sparkly gift and it's absolutely worth it! When Carbon fan fell deeply in love with newly cut antique cushions, she soon found the 2.7ctw stone that she could not live without through Victor Canera. PriceScopers have long loved VC's incredible work, and working with Victor is a dream, he clearly strives for mind blowing beauty and nails it every time!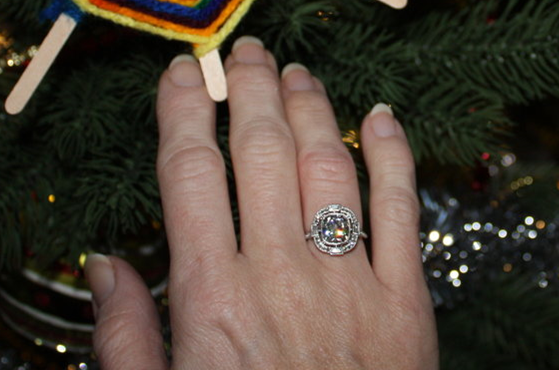 Rock-ing aroung the Christmas Tree
Love it, congrats carbonfan on the creation of an heirloom, may it see long healthy and happy lives for your family for many generations!
Want to see the entire post with more pics? Follow the jewelry journey here
The Jewel of the Week is our chance to feature and appreciate a recently posted piece from the Show Me the Bling Community!
Thank you so much for sharing your jewelry experiences with us. We look forward to seeing more!
#JOTW
Do you know your cushion cut diamonds? Learn more about cushion cuts, here.
Come show off YOUR fantastic bling with fellow jewelry lovers and trade professionals in the Show Me the Bling Community, here.