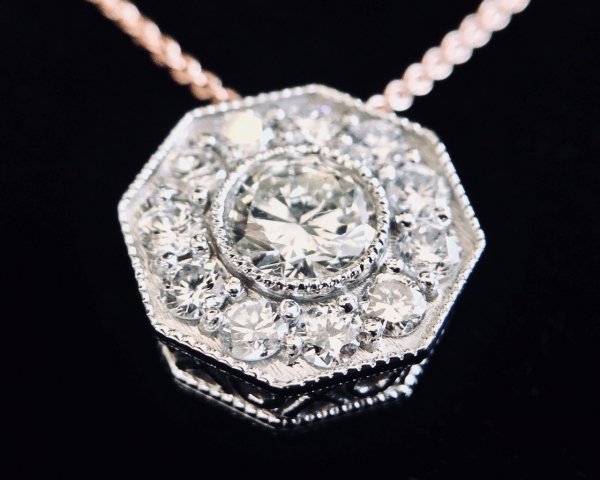 An IDJ Memorial for ILikeShiny's Mother
ILikeShiny got to share her custom IDJ pendant on the Show Me The Bling Community at PriceScope.com. What a gorgeous memorial to a Mother who was obviously well loved, The sentiment is incredible, the beauty is undeniable. Excellent piece, ILikeShiny! Though 5 years may have passed, you have our condolences and I love that you will have this to carry above your heart.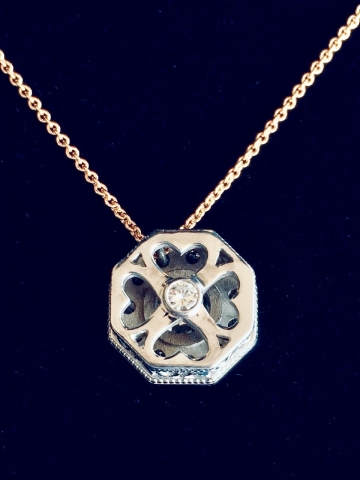 Gorgeous back detail
The center stone was ILikeShiny's Mother's Engagement Ring diamond and all of the melee is from her anniversary band. The hearts are self-explanatory, and XOXO was how her Mom signed all of her notes to her loved ones. The level of detail in this is incredible, as always Yekutiel at ID Jewelry was a joy to work with. This pendant brought a tear to my eye, and then I had to call my own Mom <3. Thank you for posting this, ILikeShiny, I feel honored to get to share in this jewelry journey!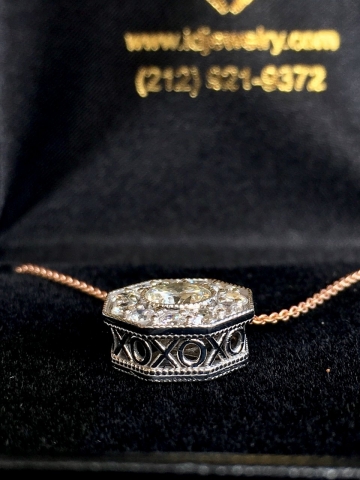 XOXO, all the love
Want to see the entire post with more pics? Read the story here
The Jewel of the Week is our chance to feature and appreciate a recently posted piece from the Show Me the Bling Community!
Thank you so much for sharing your jewelry experiences with us. We look forward to seeing more!
#JOTW
Do you know your basic 4 C's of Diamond Quality? Learn more about diamonds, here.
Come show off YOUR fantastic bling with fellow jewelry lovers and trade professionals in the Show Me the Bling Community, here.