Diamond Guide
SEARCH AND COMPARE JEWELRY. Find the perfect Gift, Bling or Accessory!
Welcome to Pricescope's 4Cs Diamond Guides. Learn everything you need to know about buying a diamond-starting with the basics. The 4Cs are factors that determine a diamond's quality and price. The Guides will give you the information you need to make an educated purchase online or at your local jeweler.
Have questions while you learn? Register for our diamond and jewelry forums and get help from knowledgeable consumers and experienced diamond trade members.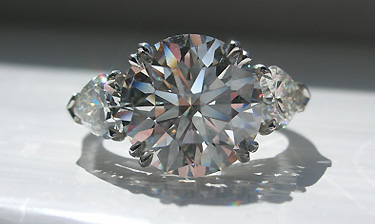 Posted by KristyDarling
3.56 carat H SI1 Diamond Engagement Ring