This Thanksgiving will be like none other. Many of us will be spending it alone or only with a very small group of family and friends without our "safe" bubble. But, that doesn't mean that you can't look fabulous at a party of one or two. Not to mention that you definitely need to be glammed up in the case of a surprise engagement. Don't worry, though, we have your back. 'Tis the season to bring the sparkle, so let's hop right in and get you looking your absolute best for Turkey Day!
THE SURPRISE ENGAGEMENT RING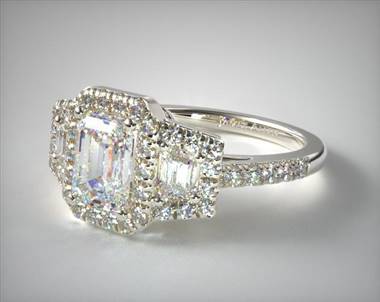 If you're hoping for a holiday engagement, then this ring is for you. It rivals the beautiful snowflakes you'll find falling outside many windows and the amount of light reflected from the three stones are magnificent. Yet, for all this stone's diamonds, it isn't over-designed and won't overwhelm anyone's fingers. If we were to be surprised with this stone by someone on bended knee, we would definitely not be disappointed.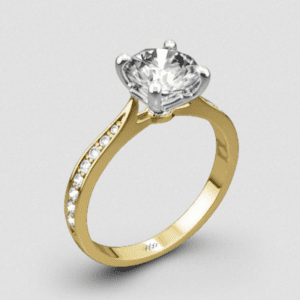 If you lean more towards simple and classic, then this timeless piece might just be your cup of.. pumpkin spice? Crafted in 18k yellow gold with a beautiful center stone held in white gold prongs, subtly accented with pavé diamonds down the shoulders.
STACK THEM UP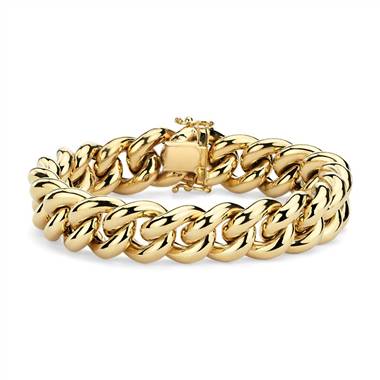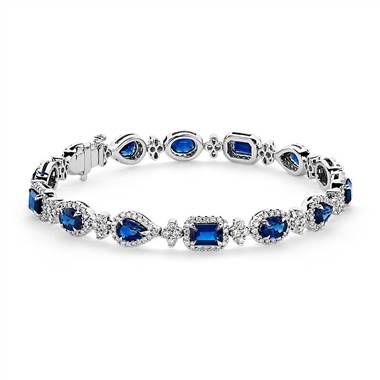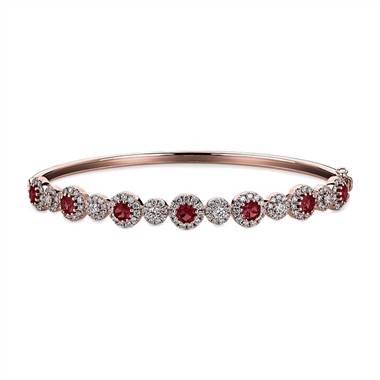 Between the masks, scarves, and hats, there aren't many ways to showcase jewelry in the winter months, so we are big fans of stacking one (or two or three) on. In this case, we recommend using a heavier bracelet as the statement bracelet with the two gemstone pieces as accents. These bracelets are definitely eye-catching pieces alone but when you combine them they create a defining look worthy of these times. Not to mention, we can all use a little bit of glamour during these stressful times.
HOOP DREAMS ARE MADE OF THESE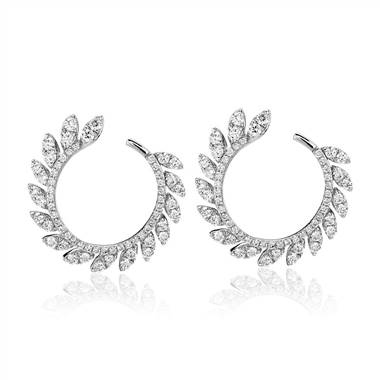 We know, we've been beating the drum about hoop earrings for quite some time, but we just had to highlight this lovely pair of diamond hoop earrings. We think this pair of hoop earrings is a perfect deviation from the traditional pairs of hoop earrings we usually show (if you've been listening to us, you already have at least two pairs of traditional hoop earrings) because they bring all of the glitz and glam in addition to a beautifully elegant style. If there is one pair of hoop earrings suited for the holiday season, it's this pair right here.
Just because you may be celebrating Thanksgiving Day in a way that is vastly different from any previous celebrations does not mean that you can't dress up and celebrate like old times. Not to mention, you may have a really great surprise on this day so you owe it to yourself to look amazing for those post-proposal photos!
Written by Ashley Boykin