Turkey Day is next week which plants Thanksgiving Day firmly in the holiday engagement camp. We already know there will be quite a few Thanksgiving Day engagements on the horizon. If you haven't found the perfect engagement ring just yet then you've come to the right place. We've selected an array of beautiful engagement rings to suit your taste and budget.
CLASSIC WITH A TWIST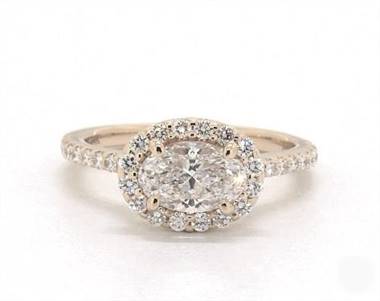 We love classic styles with a twist and this is exactly what this east-west setting typifies. On the surface, it appears to be another stunning solitaire ring surrounded by a halo setting, but place this same stone in an east-west setting and it transforms into a ring fit for the modern, downtown bride.
KEEP THE FAITH AND THE TRADITION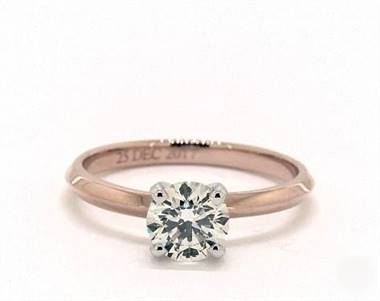 Tradition isn't always a bad thing which is why they have stood the test of time. This ring is a timeless solitaire worthy of becoming a family heirloom. Its beauty lies in its simplicity. This is a look that will always be in style and is a sure bet for those in love with traditional engagement rings. Sometimes all you need is a breathtaking diamond to seal the deal.
BRING ON THE BLING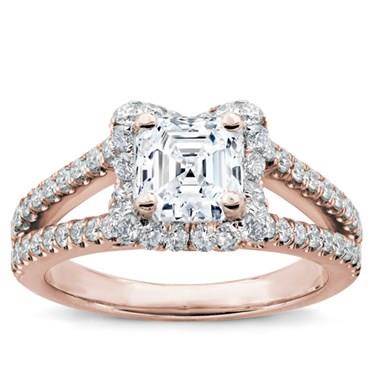 We love a classic solitaire, but if you want to bring on the bling, then this engagement ring is for you. We love the many elements of this ring from the split shank to the halo to the fancy cut center stone. Any square-cut center stone will do, but we particularly have a soft spot for an Asscher stone. Whichever your center stone preference, it doesn't get much better than this if you love diamonds like we love diamonds!
FIT FOR ROYALTY
A fancy cut we've seen become more popular as of late has its roots in the royal court of France. The marquise cut was initially designed for Madame Pompadour and has all the history and elegance one would expect from a stone with its provenance. This ring caught our eye because it strikes a balance between a classic and modern look. Plus, this cut makes your fingers look long and elegant which is never a bad thing for us.
Holiday engagement season is here and Thanksgiving Day will really begin to kick off many of the newly affianced photos you'll see throughout social media. We can't wait to see these rings on everyone's fingers as we all need a bit more sparkle this year!
Written by Ashley Boykin