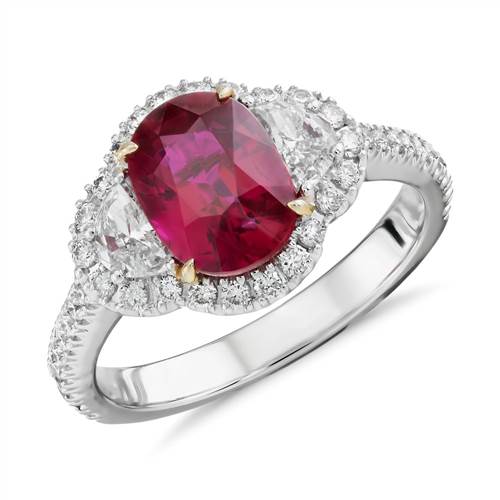 Spotlight: Gemstone Engagement Rings
Gemstone engagement rings have seen a surge in popularity thanks to the British royal family. Many of their engagement rings from the past (Princess Diana's) to the present (Princess Eugenie's) have featured a precious gemstone as their center stone.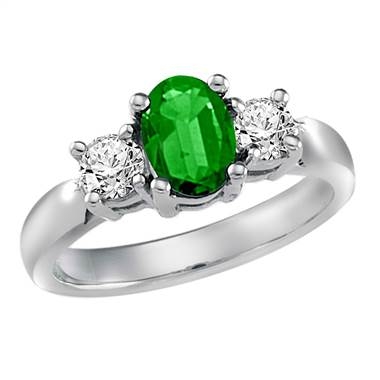 Genuine emerald and diamond ring set in platinum

at B2C Jewels
We think gemstone engagement rings are both a modern trend as well as a classic feature. If you were to look at the history of engagement rings, you would notice that diamond engagement rings are a new thing whereas gemstone engagement rings are old hat.
However, this look is back with a vengeance. Brides in search of something different than the usual, round brilliant solitaire ring have started gravitating to this look in droves. It's one of our favorite types of engagement rings because of their ability to shift the narrative into what a real engagement ring looks like.
The Cost
Most gemstone engagement rings cost less per carat than a diamond ring of the same size. This does not mean that a gemstone engagement ring will always be easy on the pocket. Alexandrite can cost up to $12,000 per carat, thus, if you're looking to save some money, go with a lab created gemstone which gives you the look you desire without giving away your firstborn.
Popular Gemstones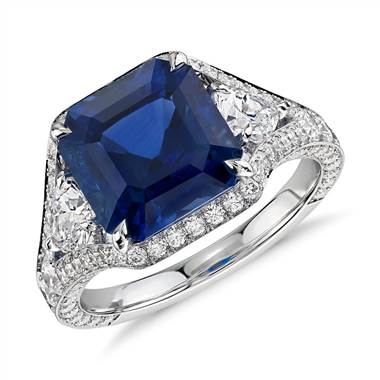 Emerald-cut sapphire and diamond halo ring set in 18K white gold /a> at Blue Nile
Princess Diana was a trendsetter, so it should come as no surprise that the most popular gemstone engagement ring is the blue sapphire. Blue sapphires have a following among celebrities as well with Elizabeth Hurley and Penelope Cruz both selecting a blue sapphire engagement ring.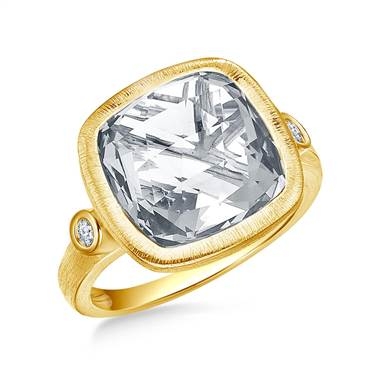 White topaz cushion cut gemstone and diamond bezel ring set in 14K yellow gold

at B2C Jewels
Not all brides in search of a gemstone engagement ring want to stray far from the look of a traditional engagement ring. Some brides want a traditional look for less. If this sounds like you then white topaz is the gemstone for you. A white topaz center stone resembles the look of a diamond center stone, without the added cost. A win win for sure.
Gemstone engagement rings are a beautiful alternative to traditional diamond engagement rings. We expect their surge in popularity to translate into longevity, especially since celebrities and royals are fans of gemstone engagement rings.

By PS Staff