By
Erika Winters
While many jewelers are working to improve their online shops, some established online diamond and jewelry retailers, like Union Diamond, are leading with a dual-shopping experience giving customers the opportunity to shop locally or online–or both.
Last month Union Diamond announced the opening of its new flagship store in Atlanta, Georgia, which features an expansive space about 4 times larger than their original showroom. And since 2001, the company has been steadily expanding its offerings (both online and in-store) to bring more engagement ring styles, designers, and gemstone fashion jewelry to customers.
"We've always had great success with our online retail experience at uniondiamond.com. But Union Diamond has never been a solely online venture. We were the very first online retailer of diamond jewelry to have a retail store and that has always been a vital portion of our business," said company president and CEO Scott Anderson. "We understand that our customers want to be able to see the diamonds that they're purchasing firsthand, to be able to touch the jewelry and try it on. And as our selection of certified loose diamonds, and diamond jewelry grew, we knew that our flagship showroom needed to grow with it. Which is why I'm so pleased to announce that we have moved to a beautiful new location."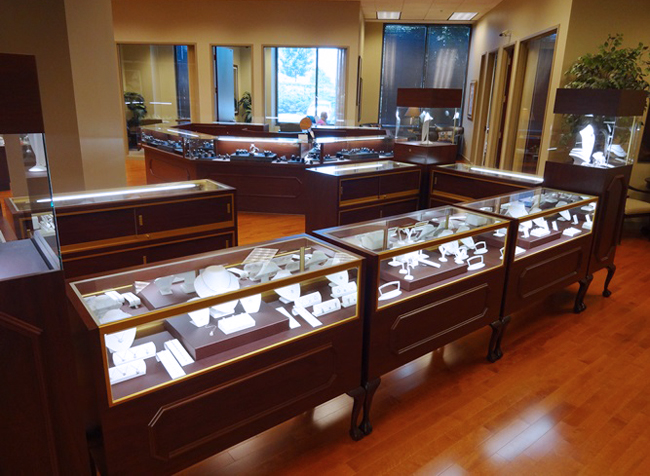 Union Diamond's new showroom (pictured above) is located on the lobby level at 2410 Paces Ferry Road SE, Atlanta, GA 30339. The showroom was custom designed to display the company's new offerings including custom engagement rings (shown below), wedding bands, and fashion jewelry from designer Sara Blaine. The company told us it has essentially quadrupled the number of pieces on display from its previous showroom.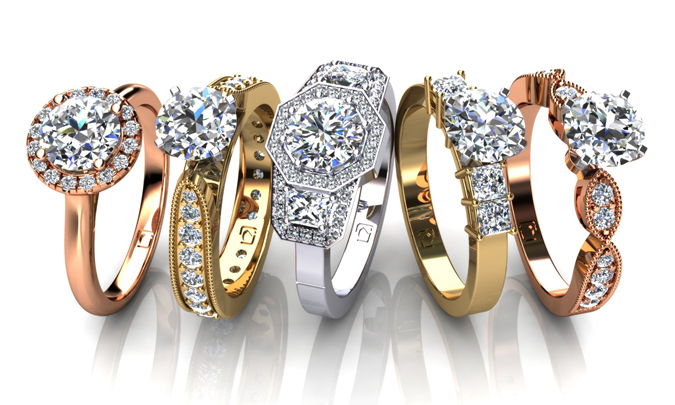 More on Union Diamond:
Top 3 Engagement Ring Styles from Union Diamond