PS Welcome - YouTube
All about PriceScope
Mon, 09 Feb 2015
Score! Man Finds 2.01-carat Yellow Diamond at Arkansas Park
H1:
Score! Man Finds 2.01-carat Yellow Diamond at Arkansas Park
By
Erika Winters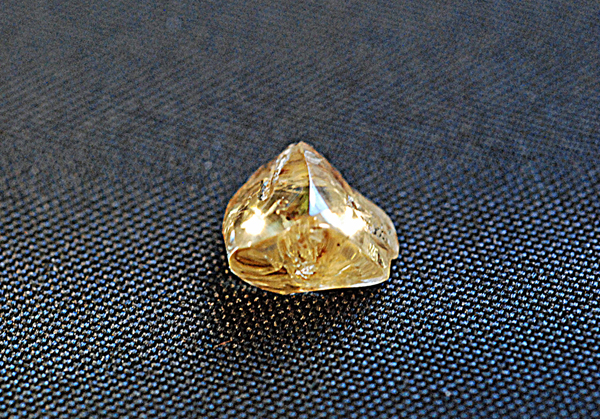 2.01-carat rough light yellow diamond • Image courtesy of Arkansas Department of Parks & Tourism.
Last Tuesday, while many of us were hunting for the perfect gems at the Tucson Gem Show, Louisiana resident Dean Filppula found a 2.01-carat yellow diamond at the Crater of Diamonds State Park in Murfreesboro, Arkansas! If you're not familiar with the park, it's the only diamond-producing site in the world that is open to the public. And its "finders keepers" policy attracts visitors all year round. Find a diamond like this 2.01? You get to keep it!

The park, which consists of a 37.5-acre field, is plowed regularly to bring diamonds to the surface. While visiting the state, Filppula learned that the field had just been plowed by park staff. And coincidentally, rain showers in the area created ideal conditions for diamond hunting.

"Mr. Filppula's story is familiar to so many of our park visitors who have found large diamonds in the past. More than half an inch of rain had fallen two days before his visit, washing loose soil from the surface of the diamond search area, and, no doubt, uncovering the large, yellow gem," said park interpreter Waymon Cox. "Anyone could have found it, but Mr. Filppula was in the right place at the right time. We are very happy for him." He continued, "It's always surprising, because you never know when a diamond will be found. Mr. Filppula chose to visit the park on a cold day, and ended up with this year's 20th diamond find, and also the largest one found so far in 2015."

Filppula named the diamond "Merf Diamond" after his mother's initials.

Over 75,000 diamonds have been found at the site since the first diamonds were spotted by a farmer who owned the land in 1906. The site became a state park in 1972. Learn more about the park here: Field Trip? Crater of Diamonds State Park.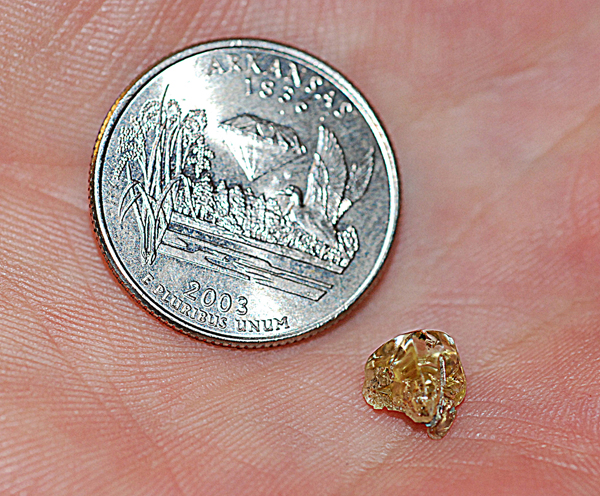 2.01-carat rough light yellow diamond • Image courtesy of Arkansas Department of Parks & Tourism.
More on the Crater of Diamonds State Park:

Man Finds 2.89-Carat Diamond at Arkansas' Crater of Diamonds State Park

Man Finds 6.19-Carat Diamond at Arkansas Park

Field Trip? Crater of Diamonds State Park