Rio Tinto is showcasing some of the rarest fancy colored diamonds in the world at its 2012 Argyle Pink Diamonds Tender. The collection includes 56 single pink diamonds (including two red diamonds) and 19 blue diamonds.
The Argyle Diamond Mine produces over 90 percent of the world's pink diamonds and rarely, blue diamonds. The 19 blue diamond lots, titled "Once in a Blue Moon," have been collected over the past two years.
Several "hero" diamonds lead the collection and have been named for their rarity and allure. The Argyle Siren, a 1.32-carat square radiant-cut Fancy Vivid Purplish Pink and the Argyle Satine, a 1.02-carat cushion-cut Fancy Intense Purplish Pink are exceptional for their large size and color. Also included are the smaller blue diamonds named the Argyle Allure, a .33-carat heart shape, the oval-shaped blue Argyle Elektra, and the pear-shaped violet Argyle Heloise.
"Excitement around this year's Tender collection is understandable as Argyle pink diamonds are a diminishing natural treasure distinguished by their uniqueness, their limited availability, their exceptional craftsmanship, their rich provenance and their natural beauty," said Rio Tinto Diamonds chief commercial officer Jean-Marc Lieberherr.
The annual invitation-only tender will host viewings in Perth, Hong Kong, and London. Bids will close on October 15, 2012.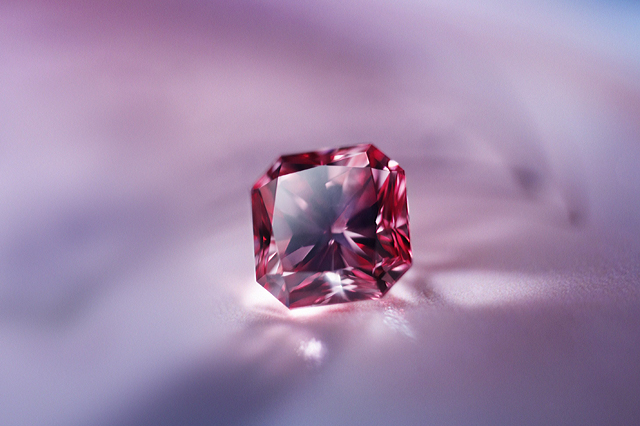 The Argyle Siren, a 1.32-carat Fancy Vivid Purplish Pink, square radiant-cut diamond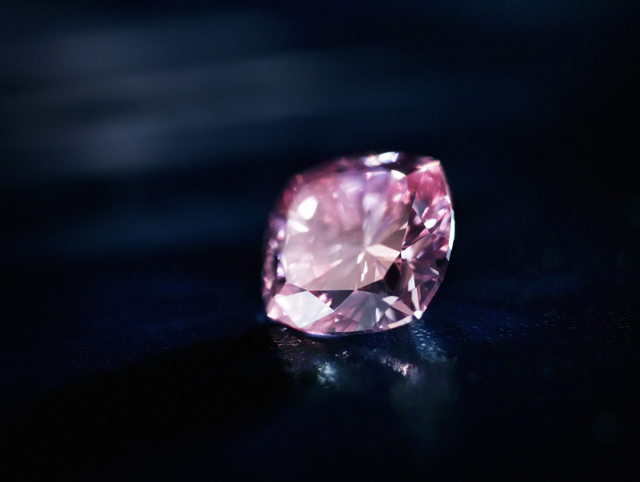 The Argyle Satine, a 1.02-carat Fancy Intense Purplish Pink, cushion-cut diamond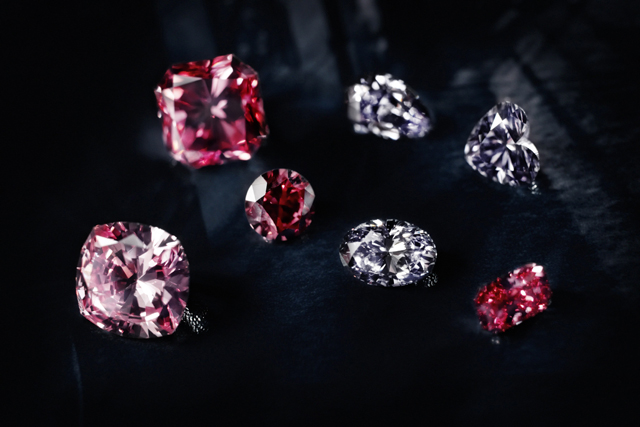 Diamonds from Rio Tinto's 2012 Argyle Pink Diamonds Tender
Blue and violet diamonds including the Argyle Elektra (oval), the Argyle Allure (heart), and the Argyle Heloise (pear)
Images courtesy of Rio Tinto Diamonds.
Related Topics:
Rio Tinto Unveils Inaugural Jewelry from Indian Diamond Mine

Tickled Pink, Leibish & Co. Wins at the 2011 Argyle Pink Diamond Tender