PS Welcome - YouTube
All about PriceScope
Tue, 11 Sep 2012
Job Opportunities at GIA's Jewelry Career Fair
H1:
Job Opportunities at GIA's Jewelry Career Fair
By
Erika Winters
Looking for jewelry career opportunities? The Gemological Institute of America will host its Jewelry Career Fair on October 5, 2012, at GIA World Headquarters in Carlsbad, CA. The event is open to anyone seeking work in the trade and will include career coaching and panel discussions with leading industry professionals.

The fair is set up with vendor booths for applicants to meet recruiters on the spot. Job opportunities at the event will cover nearly every sector of the gem and jewelry industry.

The West Coast event follows GIA's successful New York Jewelry Career Fair. Last July, 44 companies attended the New York fair and drew a crowd of over 800 applicants.

"I'm happy to report that our industry is wide and diverse – valued at over $160 billion last year; growing even through difficult times," said Donna Baker, GIA's president and CEO, at the New York fair.

Visit GIA Jewelry Career Fair to register. The event is free to all job seekers.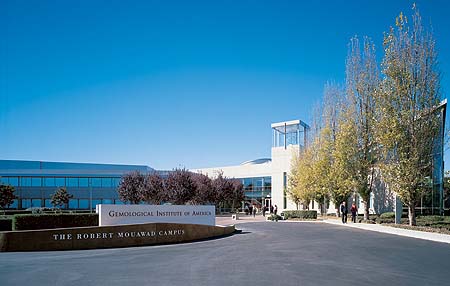 Image: GIA

The GIA Career Fair will be held at The Robert Mouawad Campus in Carlsbad, CA.
Related Pricescope Forum Topics:

Career change?

Advice on studying for a GIA cert

Are most GIA Graduate Gemologists Women?