By
Erika Winters
Pure Grown Diamonds (formerly Gemesis Inc.) has announced the creation of a 3-carat lab-grown, brilliant-cut diamond–the largest grown white diamond in the world according to the company. This milestone carat weight reflects the likely future of lab-grown diamond production, as most lab-grown diamonds in the marketplace now weigh 2 carats or less.
Previous records set by the company include a 1.29-carat E color, VVS2 emerald-cut diamond, followed by a 1.78-carat G color, SI1 clarity princess-cut stone, which was announced in November 2013.
"We are ecstatic to once again celebrate technology and innovation in grown diamonds," said Pure Grown president and CEO Lisa Bissell. "It is very gratifying to break our own records and reach the three carat milestone."
A quick price comparison shows us that lab-grown diamonds offered by Pure Grown Diamonds cost approximately 25-30% less than their natural counterparts. The price comparison is based on online prices from larger retailers like Blue Nile. So for those new to lab-grown diamonds, they are luxury products not meant to be confused with gems that simulate diamonds. Lab-grown diamonds essentially have the same chemical, physical, and optical characteristics of earth-mined diamonds.
Interest in lab-grown diamonds continues to grow. Last month at the JCK jewelry trade show in Las Vegas, one of the most buzzed-about topics was lab-grown diamonds. And companies like Nurture by Reena launched lab-grown diamond collections at the show.
And just a few weeks ago, we polled our blog readers on buying lab-grown diamonds. 52% of those polled said they would buy a lab-grown diamond. Read more here: Poll: Would You Buy a Lab-Grown Diamond?
And now Pure Grown Diamonds has produced the largest white diamond. What's next for lab-grown diamonds? In a word, growth.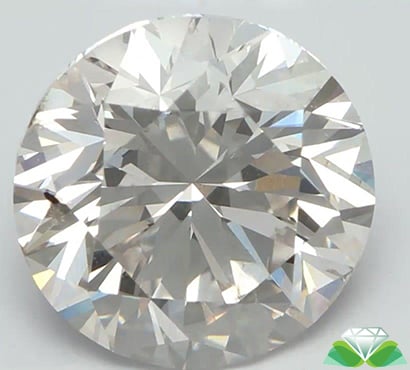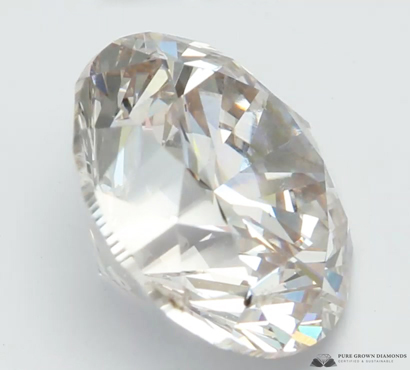 Images courtesy of Pure Grown Diamonds.
Related:
Why Aren't Synthetic Diamonds Cheaper?