By
Erika Winters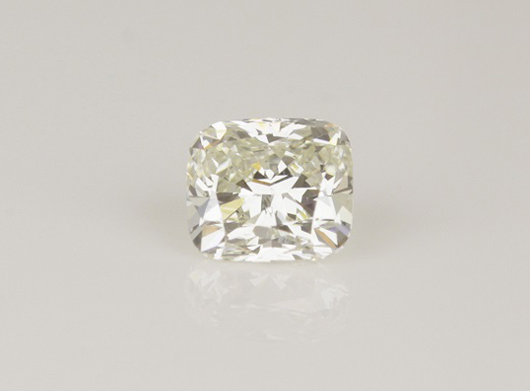 1.14-carat cushion-cut diamond valued at £12,000 from 77 Diamonds
The hunt is still on for the 1.14-carat cushion-cut diamond dropped from the sky by 77 Diamonds three days ago. The diamond, valued at £12,000, was launched into the sky via a helium balloon, which burst after its 60-mile journey–sending the diamond back down to the ground within 5 miles of Lea near Gainsborough. View map here.
The PR stunt was designed to promote the jeweler's new Diamonds in the Sky interactive site–a virtual universe that allows visitors to create stars. The stars can be named after loved ones and then shared instantly via a custom URL.
"What better way to raise awareness of our virtual universe than by actually making it a reality and putting a diamond in the sky for the first time ever," said 77 Diamonds cofounder Tobias Kormind.
There was a false sighting this morning, but 77 Diamonds has confirmed that the diamond has not yet been found via their Twitter account. Diamond hunters are looking for a "popped white balloon and a bright orange parachute attached to a red and silver box," according to the company. Follow #diamondsinthesky and 77 Diamonds on Twitter for updates!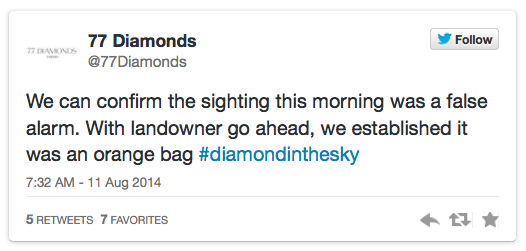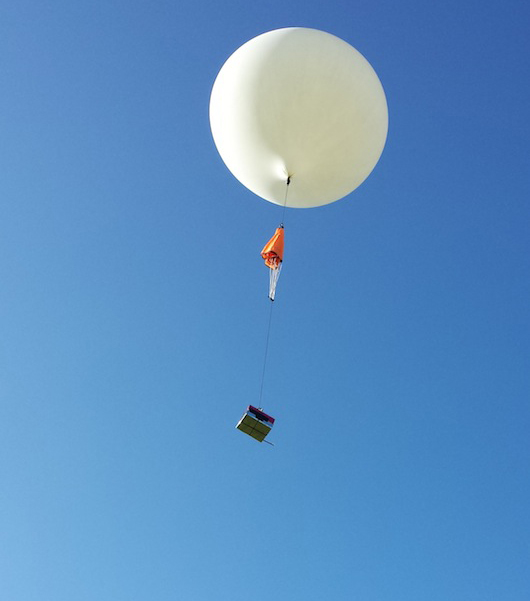 Image courtesy of 77 Diamonds
Related:
Treasure hunters: £12,000 diamond dropped from space
Man Finds 2.89-Carat Diamond at Arkansas' Crater of Diamonds State Park

6.19-Carat Diamond Found at Arkansas Crater of Diamonds State Park