By PS Staff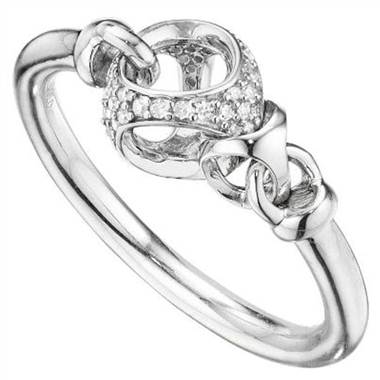 Linked by Love Pave Diamond Ring, $300

at Solomon Brothers
If you saw our earlier blog Manus x Machina: Fashion in the Age of Technology at the Met Ball, then you know that many of the looks incorporated silver. That made us think we've been giving too much attention to yellow gold and rose gold while neglecting the silver, platinum and others. So because of the wonderful silver looks we saw at the Met Ball, we decided to take a second look at the other metals with fresh eyes and we are so happy we did.
The Sleekness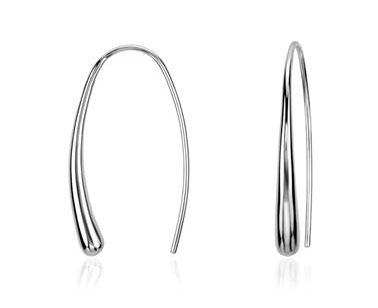 Dew Drop Earrings, $45

at Blue Nile
These earrings would have been right at home during the Met Ball. They are everything we think of when we envision technology, sleek, silver and futuristic. Don't be surprised to see these inducted into the Museum of Modern Art because they are thoroughly modern and awe-inspiring.
The Cuff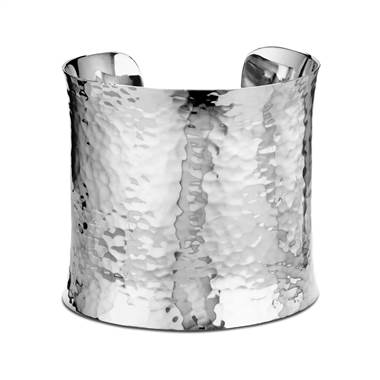 Hammered Cuff Bracelet, $399

at Blue Nile
We love a strong cuff because it says so much without yelling. This look is one we will always have in our jewelry boxes because it never truly goes out of style. Cuffs have been fashionable since ancient times so why wouldn't they be right on trend in the present and future?
Trend for Him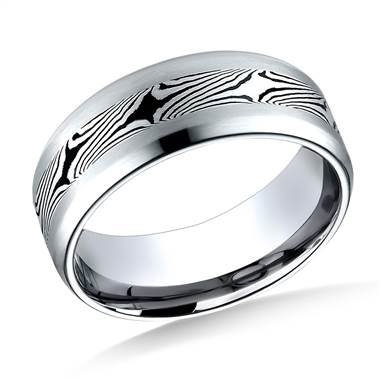 Cobaltchrome Comfort-Fit Band, $285

at B2C Jewels
What, you think only women were allowed to partake in futuristic trends and metals? This men's wedding band begs to differ. This cobalt wedding band is a comfortable yet modern approach to the traditional yellow gold wedding bands. It's smooth, comfortable and a great choice if you don't want to have to stick with the traditional metals.
The Necklace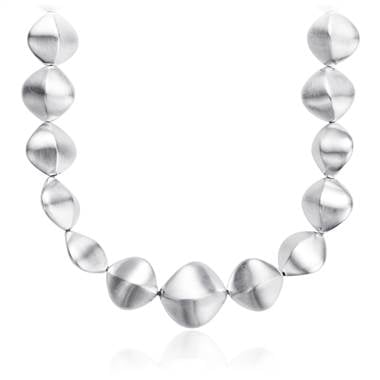 Twisted Pebble Necklace, $295

at Blue Nile
If Jane Jetson was transported into today, we guarantee she would be wearing this around her neck. This piece shines when paired with a simple tee shirt and can take you from day to night with a quick change of clothes and red lips.
We became inspired after watching all of the silver looks walking down the red carpet that first Monday in May. Now, we have our own picks as to what we would wear walking down the sidewalk or red carpet.
Visit our "Resources >> Jewelry Search" to browse for your favorite silver jewelry.