By PS Staff
Today, September 5th, is Labor Day. It is a day which we celebrate the heights American workers have made to the strength, prosperity and well-being of the country. The very first Labor Day occurred on September 5, 1882 in New York City. It quickly spread and now we have a national holiday which is celebrated every first Monday in September.
We enjoy Labor Day because of the significance to be able to give our workers, the people who continue to help this country and our economy steam forward. Many people choose to spend the extra day off by enjoying the last barbecue of the summer. People wear the last bit of white before the colors start to fade to the beautiful golden hues of fall. Not us though! We go from summer white to winter white.
Yet in keeping with the spirit of the holiday weekend, we've decided to look at a few pieces of jewelry which will serve you well during Labor Day through to Christmas. Our favorite part about the following three pieces, you can wear them simultaneously and not look overdone.
"Vintage Vixen Collection" Diamond and Amethyst Dangle Earrings

at Solomon Brothers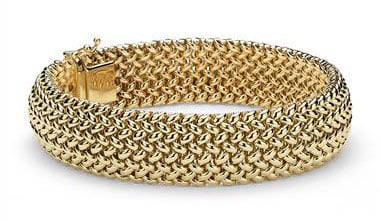 14K Yellow Gold Mesh Bracelet

at Blue Nile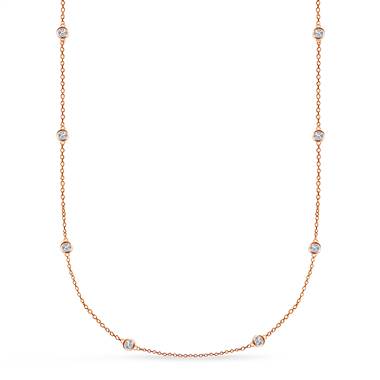 Rose Gold Bezel Set Diamond Long Station Necklace

at B2C Jewels
These looks would pair well with summer AND winter whites. But we know they will be especially great against the Labor Day sun. Pair these pieces with a muted makeup look, after all, you don't want to sweat your whole face off and keep right up with the festivities.
So this weekend, give thanks to the workers, yourself included, and enjoy the last days of summer this Labor Day. Before long, Thanksgiving, Halloween and Christmas will be here and you will be daydreaming about this warm summer weather. Happy Labor Day and don't forget to wear those whites long after September 5th.
If you're looking for something special on Labor Day, click here to find YOUR style!