By PS Staff
We had a long night last night as we turned to the Emmy Awards to see what the stars were wearing on the red carpet. Among the crowd, we noticed one impeccably dressed woman – Regina King. She stood out to us because not only did her Elizabeth Kennedy gown highlight her magnificence, but we loved her jewelry choices. What is even better about this look is that it is eminently wearable. She selected pieces which most of us have in our jewelry boxes; only she decided to wear them down the red carpet and they looked amazing. Fortunately you can replicate her look; all you have to do is read on to get her secrets.

Duet Diamond Circle Earrings at Blue Nile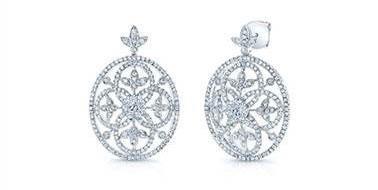 Edwardian Vintage Diamond Drop Earrings at Ritani
Ms. King elected not to wear large, statement earrings, instead favoring simple, yet understated double-diamond hoops. If these earrings caught your eye, you're in luck as you can wear them with anything.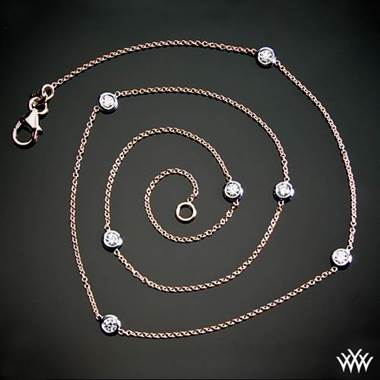 18K Rose Gold "Whiteflash by the Yard" Diamond Necklace at Whiteflash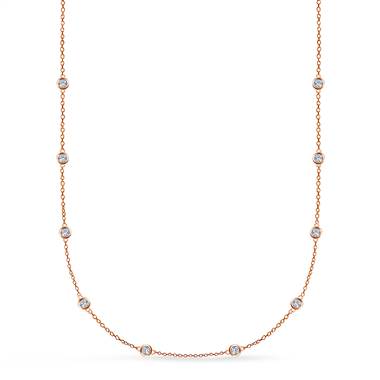 Rose Gold Diamond Bezel Necklace at B2C Jewels
Can you believe that one of this season's biggest everyday jewelry trends is also versatile enough to wear at night? Well, it is and Ms. King selected a minimalist necklace to add just the right amount of sparkle to her neckline.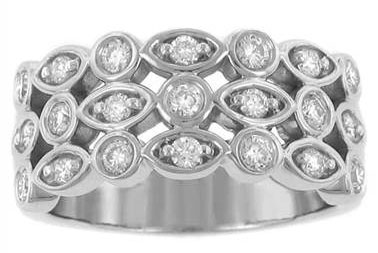 3 Row Bezel Set Diamond Stacked Band at Solomon Brothers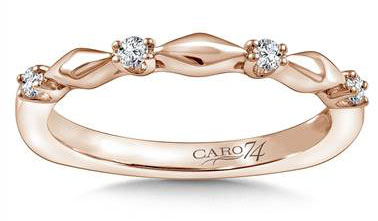 14K Rose Gold Stackable Wedding Band at I.D. Jewelry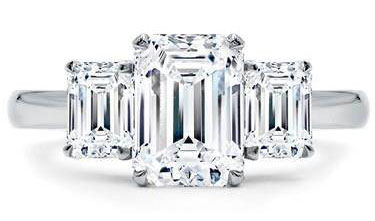 Emerald Cut 3 Stone Engagement Ring Setting at Adiamor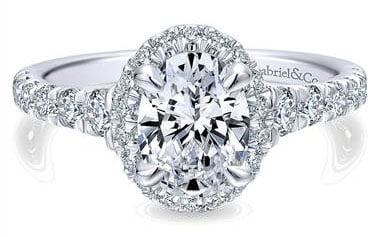 14K White Gold Diamond Halo Engagement Ring at Gabriel & Co.
Oh yes, Ms. King's necklaces and earrings were fabulous but her hands stole the show. Her right hand featured stacked diamond rings while her left hand was adorned with a single diamond ring. All those diamonds on her hands yet, nothing was overdone. Way to go Regina King!
Are you as surprised as we are that you can have red-carpet jewelry without having a red carpet budget? What's even better is that you won't have to search high and low to try this Emmy look on for size. Chances are, all you have to do is open up your jewelry box and you too can dress like an Emmy winner!
Visit our "Resources >> Jewelry Search" to browse for YOUR favorite jewelry.