By PS Staff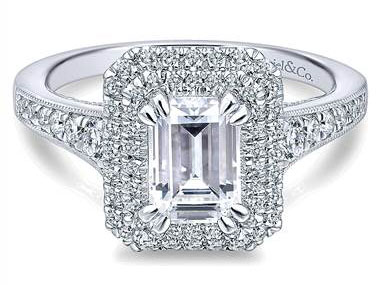 Emerald Cut Double Halo Engagement Ring

at Gabriel & Co.
A little black dress, a pair of pumps, a set of pearls and a pair of diamond studs are all hallmarks of classic style. Yet, there is another beauty which has solidified its status as a member of the "classic" crowd . . . the beautiful halo setting.
We don't know what happened, but suddenly halo settings were everywhere. Newly engaged women were quickly showing off their rings and before we knew it, the flood gates opened on this look. However, things slowly began to shift and what was once considered a fad is now firmly entrenched in the establishment.
Yet just because something is considered mainstream, doesn't mean that it can't continue to evolve and grab headlines. This year seems to be all about the double halo look. We imagine it's because one halo makes a diamond look larger, so just think how much bigger a center stone looks when surrounded by a double halo.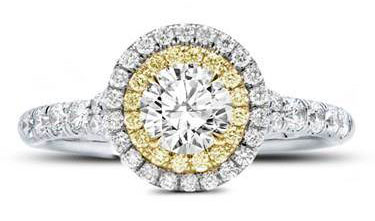 Yellow and White Diamond Double Halo Setting

at Adiamor
Another reason we think this setting has joined other classic jewelry looks is because it is versatile enough to fit with any center stone. Whether you have a round, pear, cushion, marquise or any other cut, you can have it surrounded by a beautiful halo (or two). Just look around PriceScope at all the different diamond and gemstone engagement rings with halo settings. It doesn't even stop there though; the halo look has made the leap from engagement rings to earrings, bracelets and necklaces. We're head over heels for all the designers giving us endless options to wear these heavenly halo settings.
You don't have to take our word for how on-trend and classic halo setting are, just take a look at some of these beautiful halo settings from our sponsors. As usual, take to the forum to discuss your favorite halo looks!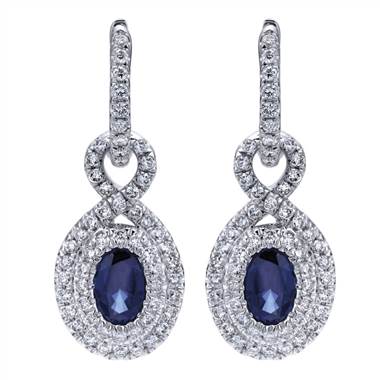 Double Halo Sapphire and Diamond Earrings

at I.D. Jewelry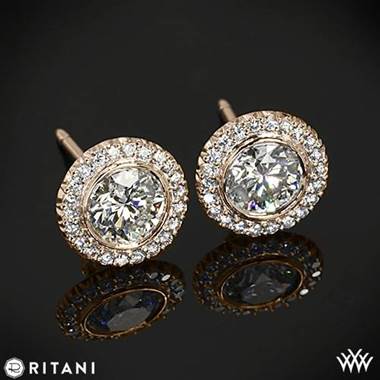 Ritani Bella Vita Rose Gold Halo Diamond Earrings

at Whiteflash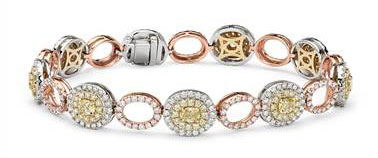 Yellow and White Diamond Oval Halo Bracelet

at Blue Nile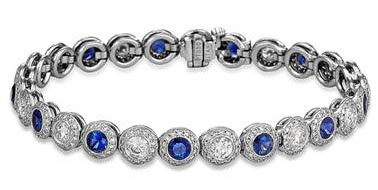 Sapphire and Diamond Halo Bracelet

at Ritani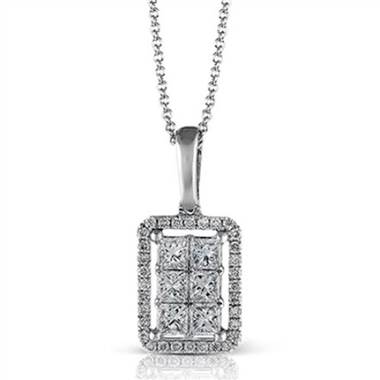 "Vintage Vixen Collection" Rectangular Shape Diamond Pendant

at Solomon Brothers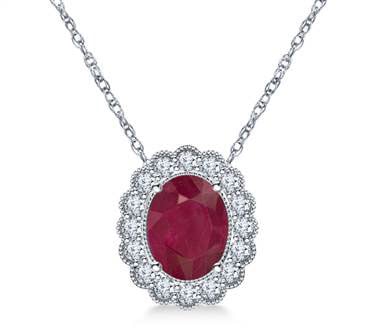 Ruby and Diamond Scalloped Halo Pendant

at B2C Jewels
Want to see some stunning halo pieces from our members, here are just a few:
If you'd like to add yours to any or all of the 3 links above, just click on the link and press "post reply" to add your comments and pictures. If you'd like to have your own thread in the "Show Me the Bling! (Rings, Earrings, Jewelry)" forum, click the link and press "new topic" to add your comments, descriptions, specs and pictures. We'd love to see yours! 🙂
To search for YOURS, click here for halos and here for double halos.