Throwback Thursday (TBT) – Beautiful Jewelry Shared by PS Members
For Throwback Thursdays, we take the opportunity to re-appreciate beautiful pieces that have been shared over the years!
ManhattanLawyer originally shared this humongous amethyst right hand ring with us in 2010. This gorgeously deep purple 15.38 carat amethyst is from Gary Dutton. The exquisite delicate split shank gold setting with double prongs was created by Mark Turnowski (Engagement Rings Direct, now Brilliantly Engaged). The contrast between the shining gold and the intense hue of this stone is divine!
In the box: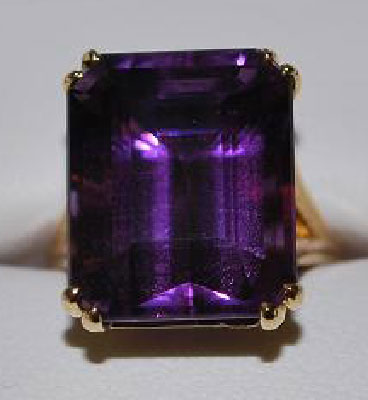 The way that the light plays through this ring, while the color is never diminished is fabulous. I would love to have a cocktail ring like this, but I might never take it off! Right hand rings are wonderful; they can be delightfully flashy without pulling the focus from a wedding set on the left hand.
The beautiful profiles: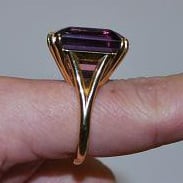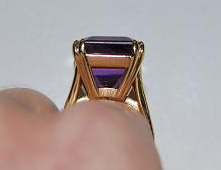 A juicy grape: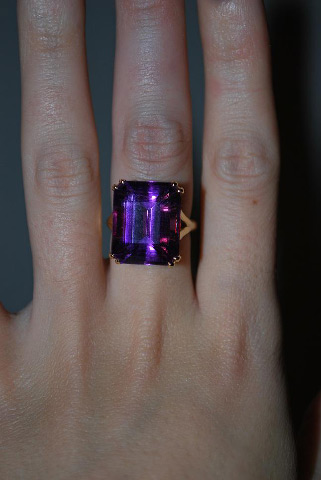 To read the original post with more pictures, click here.
Thank you so much for sharing your jewelry experiences with us. Keep revisiting PriceScope's past on Throwback Thursdays!