By PS Staff
We were in the throes of New York Fashion Week; we were surrounded by Spring 2017 looks from designers. Yet what are we to wear this season? Chilly weather is sneaking up behind us and we want to know what to wear now, not a few months from now, right? Thus, we did some investigating and decided to let you know what fall trends you can expect to see on all the sidewalks this fall.
Ladylike Velvet
Velvet is back in a big way. It's lush, rich and elegant in a way we haven't seen since previous eras. Depending on the style, you can pair this fabric with luxe pearls, show stopping earrings and diamond studs. Velvet screams for ladylike accessories, so now is the time to bring out your inner lady and have fun with it.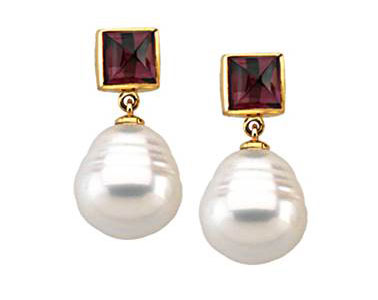 Cultured Pearl and Genuine Rhodolite Garnet Earrings

at B2C Jewels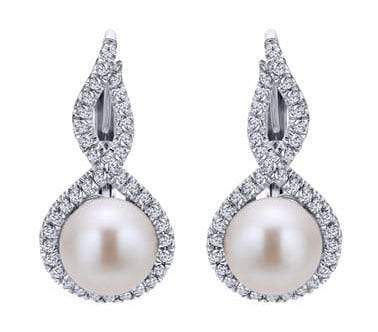 Diamond and Pearl Leverback Earrings

at I.D. Jewelry
Menswear for Womenswear
Men have always had amazingly tailored suits and now it's the women's turn to get in on them. There are multiple ways women have co-opted this look this year, from wearing ties, a tweed menswear-inspired jacket or a chunky watch. However, we think it adds a bit of whimsy to a look by borrowing an ornate pair of cufflinks from the men to add a new dimension of sparkle to your look.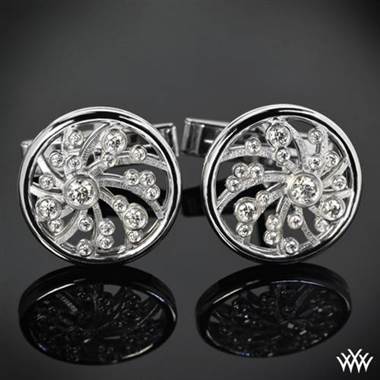 Platinum and Diamond "Dreams of Africa™" Cufflinks

at Whiteflash
The Cold Shoulder
The 80s had the power suit, we have the power shoulder. The one-shoulder looks for this season are all about showing strength and boy do we have some ideas for you. A necklace is a no-no in this case, so pair a strong shoulder with an equally strong earring. You can't fade into the background with this trend, now is the time to put all your confidence on display.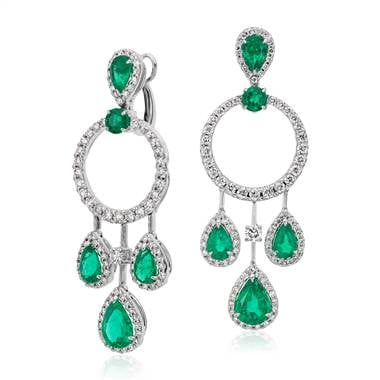 Pear Shape Emerald and Pave Diamond Earrings

at Blue Nile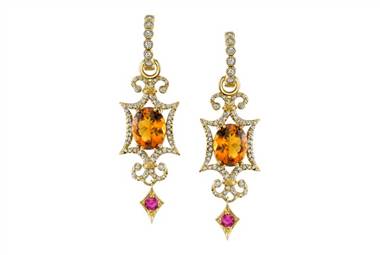 Madeira Citrine, Pink Sapphires and Pave Diamonds Drop Earrings

at Ritani
de Medici
The de Medici's were one of the worlds most influential and powerful families and they nearly single-handedly ushered in the Renaissance. Their image influenced families for generations to come and are currently inspiring today's fashion designers. As a nod to the dynasty, designers this season brought looks inspired by the family down the runway. Now you too can pay a bit of homage to the Renaissance and this family by donning a look that one of the members of the family would wear to this very day.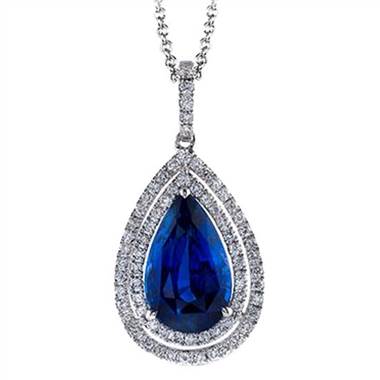 Simon G Blue Sapphire and Diamond Pendant

at Solomon Brothers
Aren't you excited for what is around the corner this season? We can't wait to see all of the jewel-toned looks, ornate embellishments and gemstones on you lovely ladies. We just know you're going to brighten up the day when you wear one of these trends.
Look for YOUR fashion jewelry here.