By
Erika Winters
Fabulous Jewelry Shared by Pricescope Members
This week we are celebrating the engagement of two women with stunning, classic matching engagement rings! Thanks everyone for sharing your lovely jewelry and stories on our Show Me the Bling forum!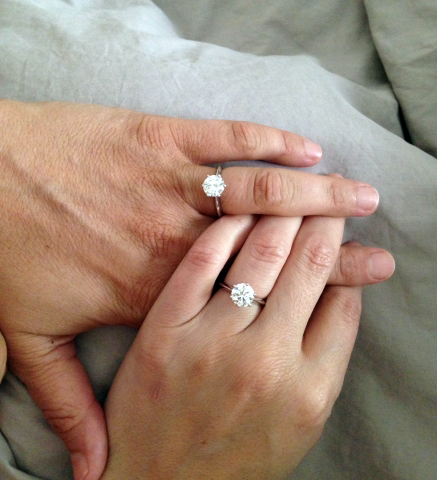 We love how HappyNewLife and her fiancée wanted the exact same engagement ring. The diamonds are even the same carat weight! (1.7 carats each) Both are set in classic platinum 6-prong settings and look beautiful on their hands. The proposal story is both lovely and fun. HappyNewLife first had a ring made for her girlfriend, and her girlfriend loved the ring so much that she wanted an identical version made for HappyNewLife! Double-diamond love for a happy couple. Check out her full proposal story for details and more pictures:
Engaged! Pics of TWO engagement rings!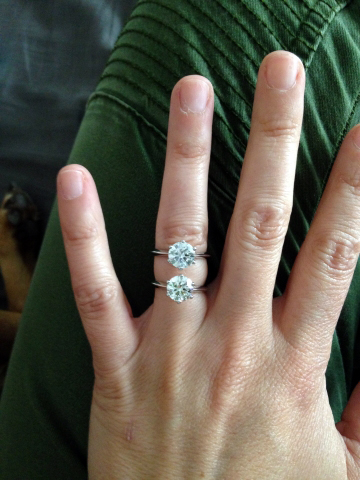 Congratulations on your engagement, HappyNewLife!
Related:

Show me your solitaires please!