By
Erika Winters
Fabulous Jewelry Shared by Pricescope Members
Like a summer sunset, this week's featured jewel–an engagement ring set with a gorgeous padparadscha sapphire–stuns with beautiful color! Thanks everyone for sharing your gorgeous jewelry in the Show Me the Bling and Colored Stone forums!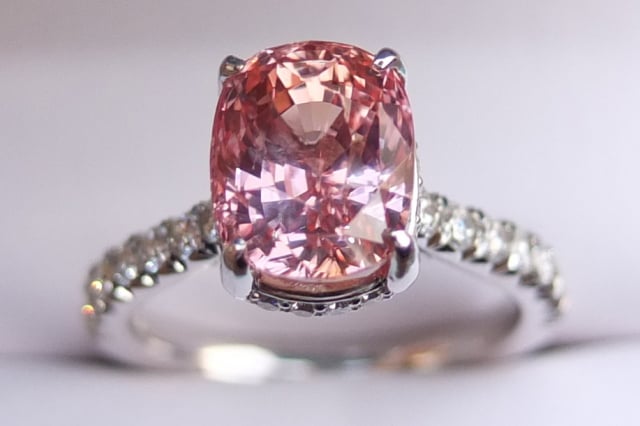 If you're new to padparadscha sapphires, these rare gems display a delicate (and covetable) color combination of orange and pink. And larger, high-quality padparadscha sapphires can be difficult to acquire, so when saracen came to the forum for help to find one for his fiancée's engagement ring, our colored gemstone community came together to assist in his search. Saracen opted for an absolutely beautiful 3.54-carat padparadscha sapphire from Finewater Gems–set in a classic pavé-diamond setting from a local jeweler.
To learn more about the process and to see more pictures, visit saracen's forum thread:
Help find a Padparadscha for an engagement ring.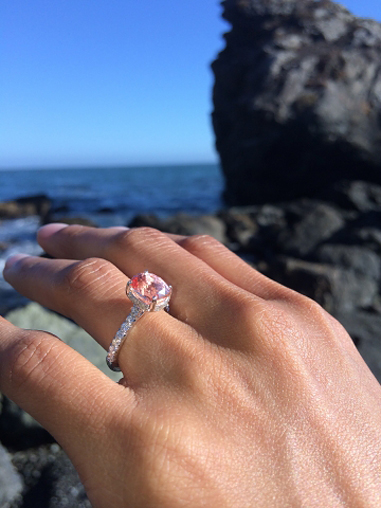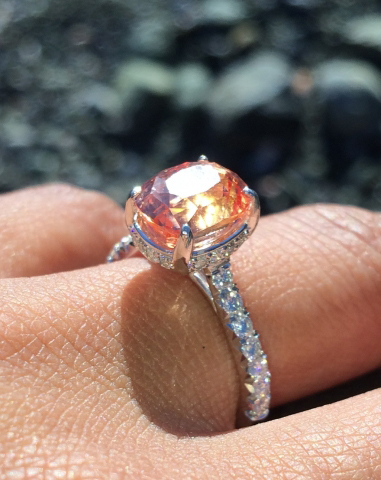 Congratulations on your engagement, saracen!
Related PS Forum Topics:

Padparadscha Sapphire Engagement Ring