Fabulous Jewelry Shared by Pricescope Members
This week's featured jewel–a very handsome men's pendant with a stunning boulder opal–should inspire more men to wear jewelry! Thanks everyone for sharing your gorgeous jewelry in the Show Me the Bling forum!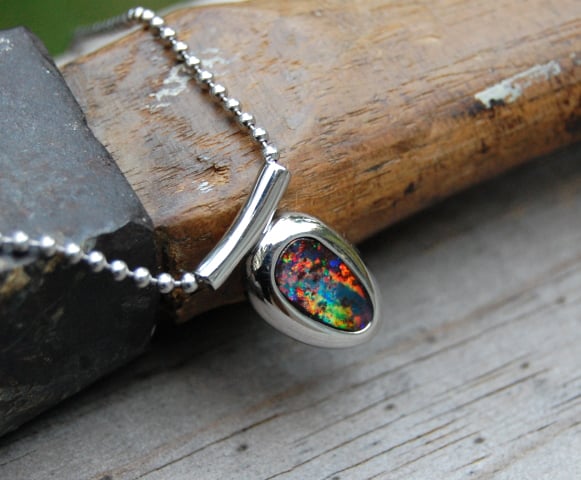 It's no surprise that we see more women's jewelry on our forum than men's, so we tend to get excited when we see new pieces from Pricescope's male contingent. And GregS' pendant is really cool. We love the stunning boulder opal with its gorgeous color play offset by the white gold bezel that flows with the gem's organic shape. And what's even cooler is that he wears it on a 24-inch chain. A handsome piece that looks great modeled on a very manly hammer–be sure to visit his forum post for details and more pictures: Boulder Opal Man Pendant.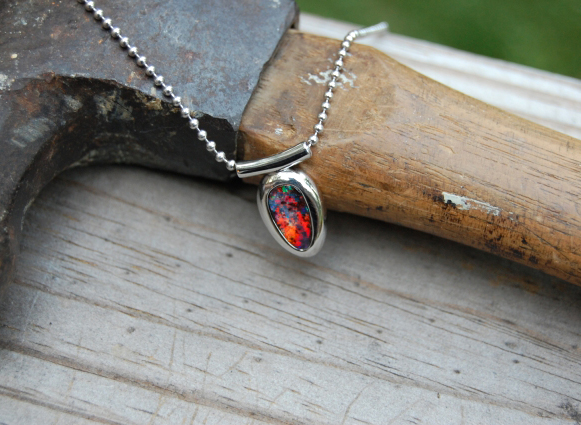 Thanks for sharing, GregS!
Related topics:

Men's Engagement Rings and Wedding Rings