Fabulous Jewelry Shared by Pricescope Members
This week's featured jewel–a gorgeous pair of diamond hoops–comes courtesy of longtime member AGBF. Thanks everyone for sharing your gorgeous jewelry in the Show Me the Bling forum!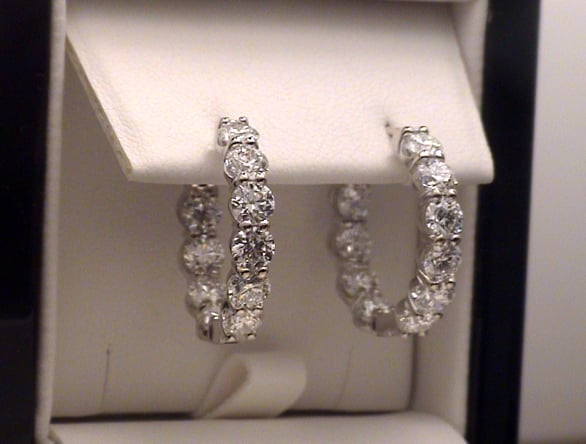 It's such a pleasure to see our longtime members treat themselves to gorgeous jewels! And we couldn't be more thrilled for AGBF, a member who has been integral to the Pricescope community. AGBF's classic hoops are set with a total of 20 ideal-cut diamonds (5ctw) in 18k white gold. And we must say that these hoops are as stunning as her many gold pieces that she has continued to share over on the gold lovers' thread that she started in 2005. Beautiful!
Be sure to visit AGBF's forum post for full details:
AGBF's 5 CTW Diamond Hoop Earrings.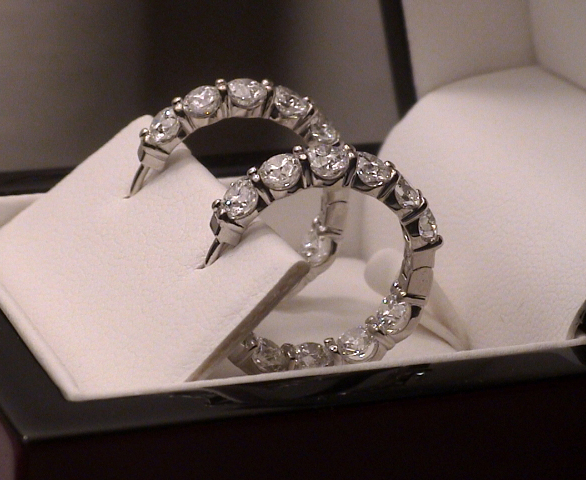 Thanks for sharing, AGBF!
More on diamond hoops:
Valentine's Day Gift Guide: rose gold hoops


Jewelry Essentials – Hoop Earrings