Fabulous Jewelry Shared by Pricescope Members
This week's featured jewel celebrates a poster's new engagement with a stunning classic diamond ring designed by Leon Megé. Thanks everyone for sharing your gorgeous jewelry in the Show Me the Bling forum!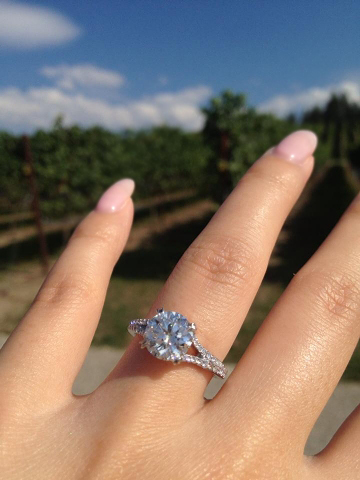 New engagement rings always make our hearts go pitter-pat–and often make us want to get engaged all over again! So when we saw jennified's ring earlier this week, we swooned over its stunning simplicity. The ring was made by Leon Megé, a jeweler known for his exquisite pavé work and classic engagement ring designs. Jennified's new ring is a "split-shank" style set with a 1.71-carat round brilliant-cut diamond. You can see the ring in detail in this video, and make sure you visit her forum post for more details: Just Engaged!! Leon Mege 1.71 Split Shank Engagement Ring.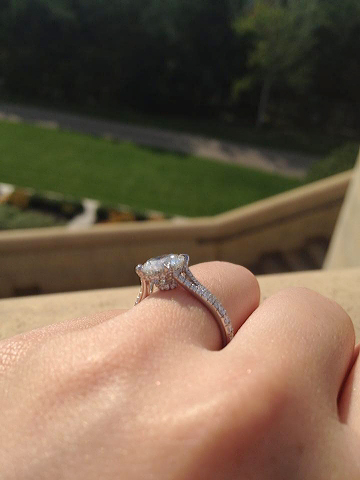 Congratulations on your engagement, jennified!
Related blog topics and forum posts:
Top 3 Engagement Ring Styles from Leon Megé


Leon Megé Wins Platinum A' Design Award for "La Petite" Charm Collection