By Erika W.


Fabulous Jewelry Shared by Pricescope Members
This week's featured jewel is an heirloom diamond ring posted by Ninama. Thanks everyone for posting your gorgeous jewelry in the Show Me the Bling forum!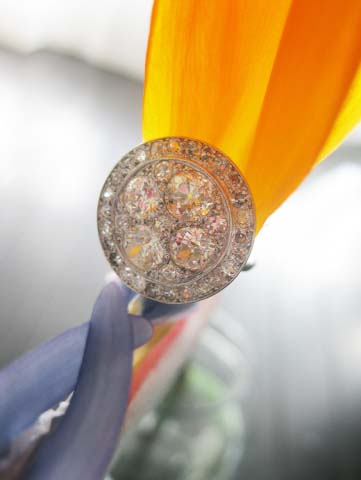 Posted by Ninama
Bold and beautiful, Ninama's heirloom diamond ring features four .50 carat old European cut diamonds surrounded by a halo of single cuts. The ring was her grandmother's passed down to her from her father.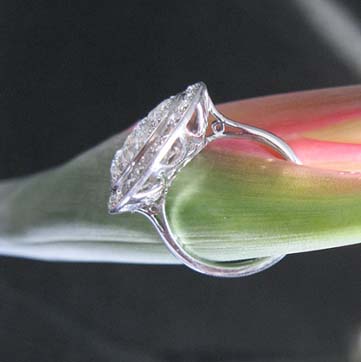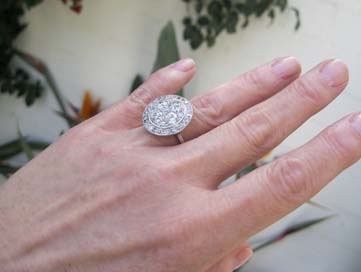 A stunning family heirloom with great presence on the hand – Thanks for sharing Ninama!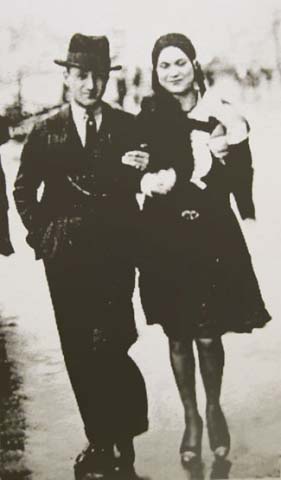 Ninama's Grandfather and Grandmother circa 1940
"Grampa gave the ring to Nana in 1929. They lived in London and were very working class – Grampa was the receptionist at The Gargoyle Club and Nana had worked as a seamstress since the age of 14) – so I can only imagine that it was everything he was worth at the time. The ring survived the Blitz and the loss of their home on Goodge St. to bombing."
Related Topics:
Old Cut Lovers…… please sign in!
redesiging wedding set (family heirloom)
Need advice ASAP – shipping irreplaceable family heirloom
Share your heirloom jewelry: Show Me the Bling!