By
Erika Winters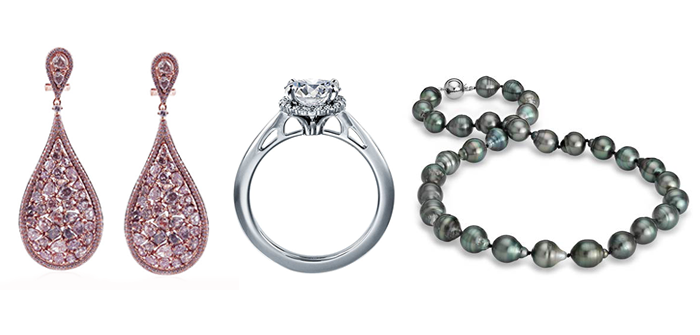 Left to right: pink diamond earrings from I.D. Jewelry, engagement ring, and Tahitian pearl necklace from Blue Nile
For over a decade, Pricescope has provided resources and tools that enable jewelry lovers to easily compare loose retail diamond prices. Now Pricescopers can explore a wide array of jewelry pieces with this latest feature: Pricescope Jewelry Search.
Why introduce a jewelry search? Since so many visitors come to this site to learn about jewelry from the forums and guides and to compare diamond prices, Pricescope wanted to make jewelry shopping easier by providing this new resource.
Jewelry shoppers can now search for engagement rings, wedding bands, earrings, bracelets, pendants, and much more. The search is similar to Pricescope's loose diamond search: shoppers can search and compare items and prices, but actual purchases must be completed at vendors' stores.
You can search by jewelry category, designer, price, metal type, and retail store. The search also features a side-by-side comparison, and it will help you find similar items for certain pieces.
Below you'll find a quick visual guide to using the search. And note that the search is in beta, so please feel free to use the feedback button (located on the bottom right of the jewelry search pages) to send your comments.
Pricescope Jewelry Search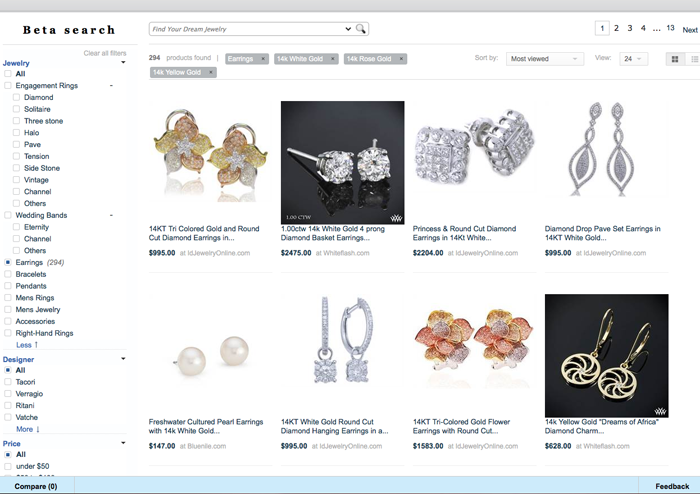 You can search for jewelry pieces from several retailers all in one place on Pricescope's new jewelry search. You can arrange how you view styles by sorting (top) and selecting filters (left).
Side-by-Side Comparison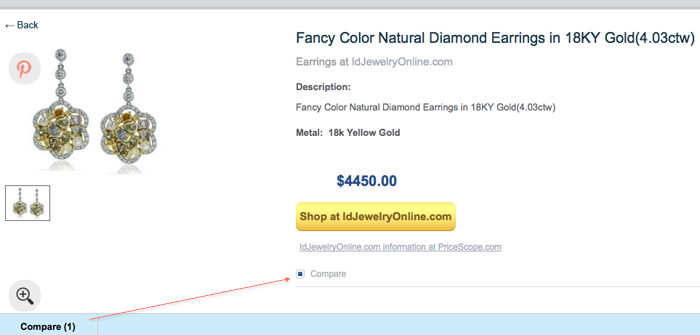 Add jewelry pieces to compare side by side.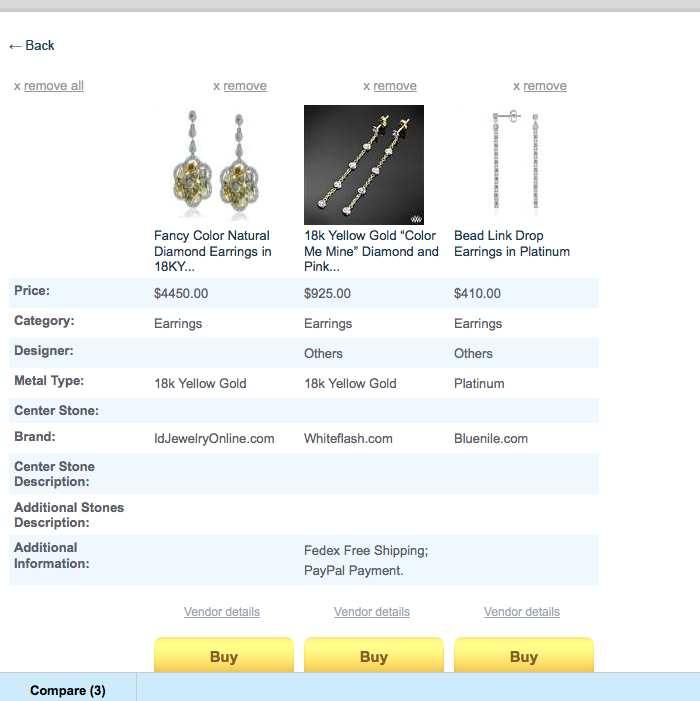 You can add a maximum of six jewelry pieces to compare.
Similar Items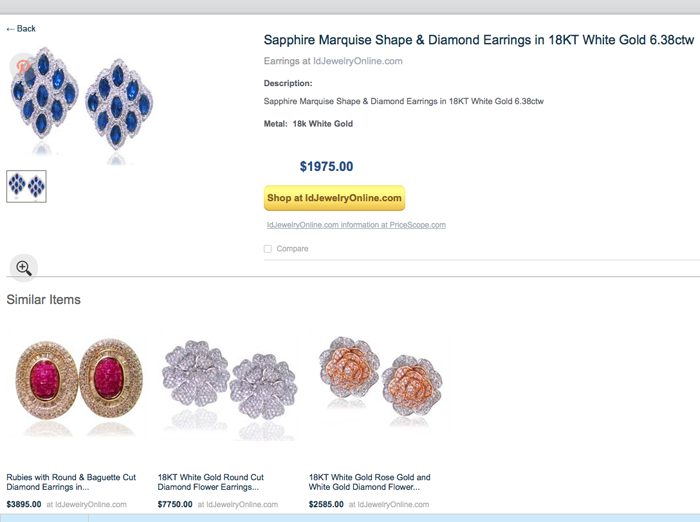 Similar items are suggested to help you see more styles.
Visit Pricescope's New Jewelry Search to try out the new feature.
Related:
New Pricescope Diamond Search Features: Wish Lists, Price Alerts, and More