Want to know which diamonds are the most highly searched on Pricescope?
Pricescope's Most Popular Diamond Searches page is now live and will update daily, so you can track popularity from a database of over 450,000 diamonds.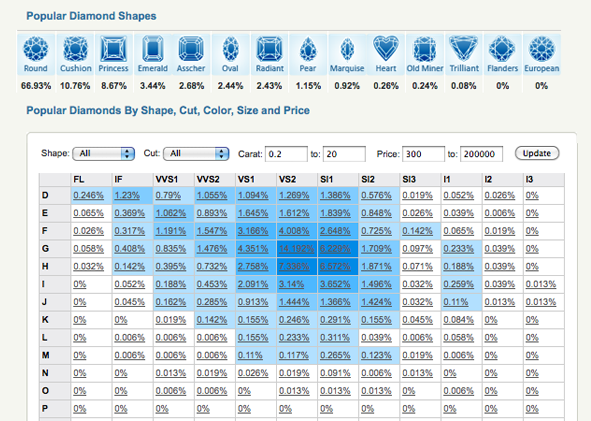 Screen shot taken today, November 17, 2011. Rounds, Cushions, and Princess Cuts are the most popular diamond shapes, while G-H color and VS2-SI1 clarity hold that special "sweet spot" for diamond searchers.
Related Topics:
what is a popular shape for a center stone in a diamond

The Knot Survey – 2011 Average Engagement Ring & Wedding Ring Statistics