By
Erika Winters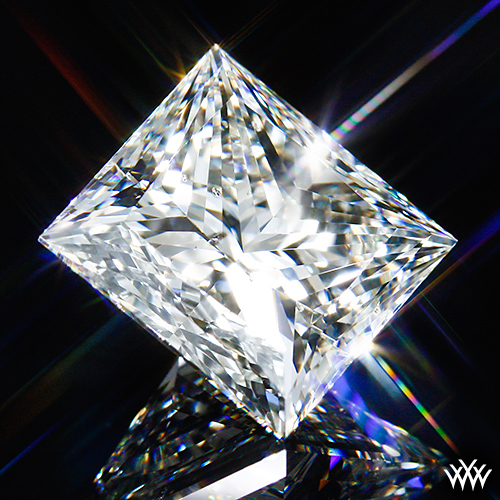 "A Cut Above" ideal princess-cut diamond: Image courtesy of Whiteflash
In collaboration with American Gem Society Laboratories, Whiteflash vice president Bryan Boyne explores diamond cut grading of princess cut diamonds in this new Pricescope Journal article: AGS Laboratories – Diamond Cut Grading: The Princess Cut.
The article delves into the history and development of princess cut diamonds, which were first introduced in the 1960s. Over the last 50 years, these square (or rectangular) brilliant-cut diamonds have become one of the most popular cuts in the marketplace. Princess cuts have evolved from decades of commercial-quality cuts (cut for yield) to cuts that are maximized for the best possible light performance.
From the article:
At the time the princess cut was introduced to the market, diamond grading was limited to basic weight and measurements, and assessment of color and clarity. Unfortunately, there was no assessment of overall cut quality and light performance of princess cuts for many decades. There was consequently little incentive for cutters to maximize the beauty of the princess cut in terms of fire and brilliance, but rather a strong economic incentive to derive maximum weight from the rough (Figure 3). As a result the market filled up with princess cuts that while attractive, lacked the full light performance possible for the popular new shape.
Cut quality analysis of princess cut diamonds finally came about due to the research of the American Gem Society Laboratories (AGSL) and the launch of their light performance based cut grading system in May 2005. It was first released for round brilliant cuts and later expanded for the greater complexity of fancy shapes. The princess cut was the first of several shapes to be subsequently added to the system, and was released in June of 2005.
Following an extensive look at the background of princess cuts, the article explains the science behind the cut grade and the standard for light performance designed by AGSL.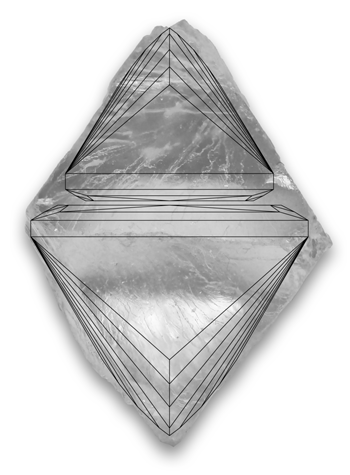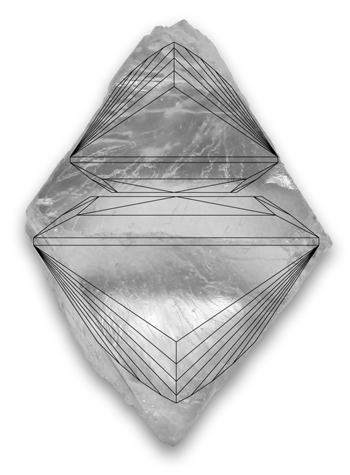 Left: Figure 3 – Commercial Princess – cut for yield • Right: Figure 4 – Ideal Princess – cut for beauty
(images courtesy of AGSL)
The article is Bryan Boyne's fifth installment written in collaboration with AGS Laboratories on diamond grading. Boyne and AGSL will be exploring the cut grading system for round brilliants in a future article.
Explore the series:
Join the forum discussion on AGS Laboratory diamond grading.