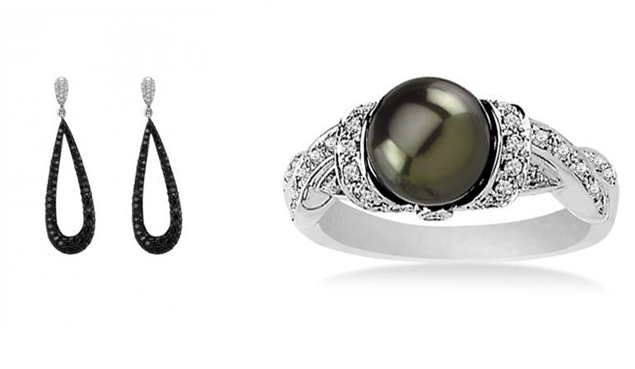 Halloween Spotlight: A Little Bit of Goth
If there's any month to out your love of black on display it's October. The month brings out everyone's inner goth. Not to mention that black is slimming so it's a win win for those who wear this color year round.
But, some of us have to ease into wearing this color and if that sounds like you, welcome! There isn't a better (or spookier) month to do try it. Fortunately, we have a few ways to accessorize your newfound October color palette.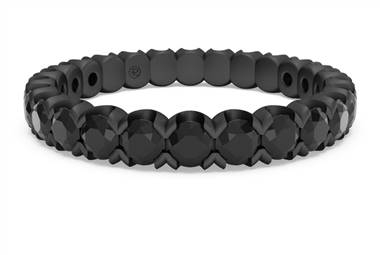 Classic black diamond stackable ring with black finish in 18K white gold

at Ritani
A stackable ring is the easiest way to wear this look. It's unobtrusive and doesn't clash with other metals or styles. Did we mention that it looks good the other 364 days of the year?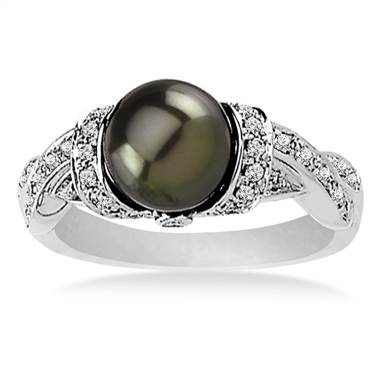 White gold elegant freshwater cultured black pearl ring with diamonds set in 14K white gold

at B2C Jewels
What do you and Jack Sparrow have in common? A beautiful black pearl! This ring glimmers and entrances all who come in contact with it. At least this black pearl is a lot easier to catch than Jack Sparrow's Black Pearl.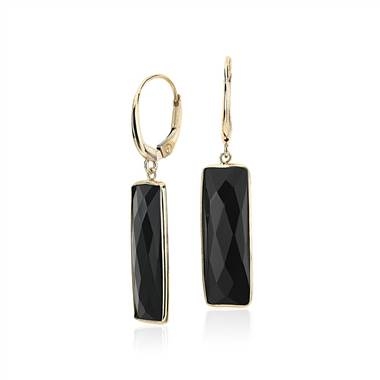 Black onyx rectangle leverback drop earrings set in 14K yellow gold

at Blue Nile
These onyx earrings are transcendental. They're reminiscent of earrings you would find on Daisy Buchanan. The wealthy, best-dressed and irreverent love interest in the Great Gatsby. Hmm…did we just give you an idea for your Halloween costume?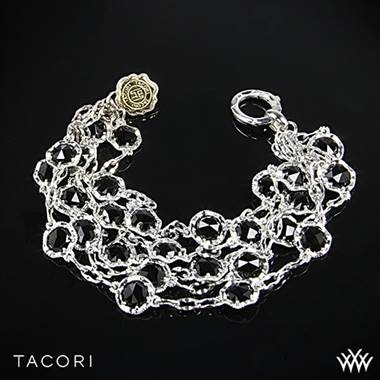 Black lightning onyx bracelet set in sterling silver with 18K yellow gold accents

at Whiteflash
Just because Halloween is around the corner doesn't mean that you have to wear a costume. This bracelet will definitely take you from trick-or-treating straight to New Year's and beyond. Now, that's the real Halloween treat!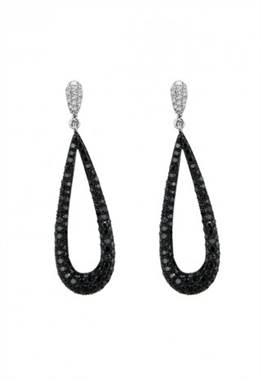 Caviar black and white diamond earrings set in 14K white gold

at EFFY
Morticia Addams. Quite possibly THE best dressed woman in tv history. The perfectly arched eyebrow, the statement hair the dress. Everything was perfection, just like these earrings. We can almost see her now stalking the streets with her black diamond earrings on; a true style icon in any time.
Halloween conjures up spooky critters, things lurking in the shadows and all black everything. Yet, there is no need to be wary of Halloween's color for you can easily claim it and make it your own. Just follow our, or Morticia's, style directions and you'll be comfortable wearing black like a native New Yorker. Happy Halloween!

By PS Staff