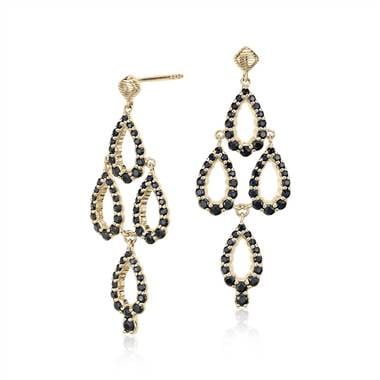 Frances Gadbois Black Sapphire Chandelier Earrings in 14k Yellow Gold

at Blue Nile
Halloween is almost here. We've seen carved pumpkins, overheard people talking about their costumes and watched the season's colors go from light to dark. As a result, we realized that it was time to let you know what jewelry is on our list to wear for Halloween. We've taken some looks from one of the most stylish women to ever slay the Halloween game (more on that later) and came up with the following pieces.
We love sapphires of any color, but black sapphires are truly great for the season. Wear them with a turtleneck and this season's trendy matte lipstick and you will be the most stylish person during and after Halloween.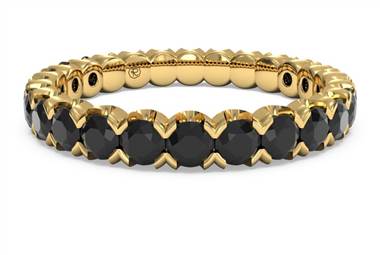 Classic Black Diamond Stackable Ring – in 18kt Yellow Gold

at Ritani
Halloween is the perfect time to buck tradition and this black diamond eternity band will help you along the way. But guess what? Non-traditional engagement rings and wedding bands are big this year and you will be right on trend long after Halloween has ended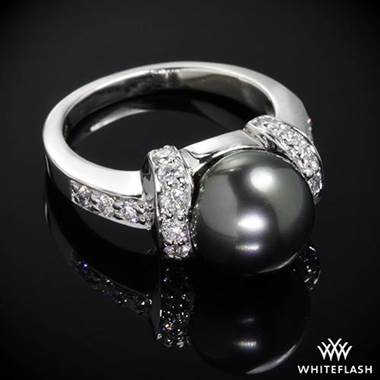 14k White Gold Tahitian Black Pearl and Diamond Ring

at Whiteflash
We love this ring because the Tahitian pearl is stunning and it will seamlessly take you from Halloween to those New Year's Eve parties. This ring has the right balance between light and dark which is perfect for this time of the year.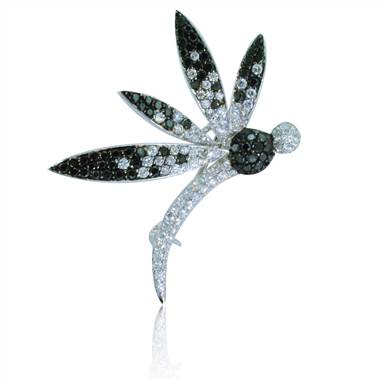 14kt White Gold Round Cut Black

at I.D.Jewelry
How perfect is this brooch? I mean, does it really get any better than a beautiful insect pin? It is an exquisitely crafted piece of jewelry and leaves all of the usual Halloween insects in its wake. This is how you do Halloween and we would want this in our jewelry box year round.
When you're picking out jewelry, ask yourself this, WWMW (What would Morticia wear?). She was our inspiration for this piece, and as you can see, she didn't steer us wrong. She wore looks like this year round and she always looked flawless. Now, you can look just as flawless for Halloween 2016 to Halloween 2017 and beyond.
What Halloween goodies are on your list this year?
Visit our Jewelry Search to browse for YOUR favorite jewelry.
By PS Staff