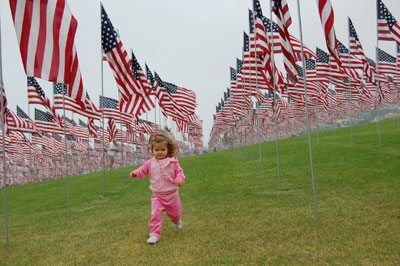 Veterans Day is a time to thank veterans for their service to our country. If it were not for them, the idea of the United States of America would be completely different. As a result, we honor those who served and thank them for their service today and the other 364 days of the year. There were those who recognized the need to honor the servicemen and servicewomen who enabled us to be the Americans we are today. Yet we think that it is not enough to thank a veteran. We believe that we owe it to them to learn why there is a national holiday dedicated to their service so we can really understand the true gravity of what they have done for our country. Therefore, read on to learn some interesting facts about Veterans Day.
Armistice Day. Originally named "Armistice Day" on November 11, 1919, the first anniversary of the end of World War I, to honor those veterans who served during WWI, it was officially renamed "Veterans Day" in 1954 to include all those who served in past and present wars.
Veterans Day doesn't just occur in the USA. Many other countries celebrate their veterans on a special day. The UK, Canada, France and Australia also have their own "Veterans Day" occurring around the same time as Veterans Day; overseas it is known as Remembrance Day or Remembrance Sunday.
California, Texas and Florida have the most veterans. Nearly 21 million veterans are in the USA. From that number, 1.8 million reside in California, 1.7 million reside in Texas and 1.6 million reside in Florida.
Travel to Arlington National Cemetery. Arlington Cemetery is the final resting place for many of our veterans and those who never made it home. It hosts a dignified ceremony where one is able to see a wreath placed on the Tomb of the Unknown Soldier. However, if you are in the area, do not miss the opportunity to pay your respects in person at Arlington Cemetery.
Don't confuse it with Memorial Day. Although Veterans Day is to remember all veterans, whether they are alive or have passed away, Memorial Day is specifically reserved for those who did not make it back from the battlefields.
This Veterans Day, please take the time out to give thanks to our veterans. They are making sacrifices to be ready at a moment's notice to fight for your rights and keep our country shining bright. We hope that these few facts have made their sacrifices clearer and when you give them thanks, you understand the gravity of what they are doing and have done for us.
Thank you!
By PS Staff