It's finders, keepers at the Crater of Diamonds State Park, and if you're lucky, you may find an incredible stone like the 8.66-carat diamond (shown below) found by Beth Gilbertson in 2011. The Arkansas park is open almost all year round, and visitors are welcome to dig to their heart's content.
The site consists of a 37.5-acre plowed field, which sits on a diamond-bearing volcanic crater. Though the site is not commercially viable, over 30,000 diamonds have been found since the park's opening in 1972. Recent discoveries include a 2.44-carat rough diamond, which was cut into a 1.06-carat F VVS2 pear shape, and a 3.83-carat yellow diamond that was the park's fourth largest stone found in 2011.
The site was originally owned by a farmer, who found the first diamond in 1906. And after decades of failed commercial ventures, the crater became a tourist attraction and finally a state park. The site's largest recorded find, a 40.23-carat diamond named "Uncle Sam," was found in 1924. In 1956, a 15.31-carat diamond was found and was later cut into an 8.27-carat marquise.
Park officials say that roughly 2 diamonds are found at the park each day. Visit the park's site to see a list of the latest recorded finds.
What do you think? Pricescope field trip?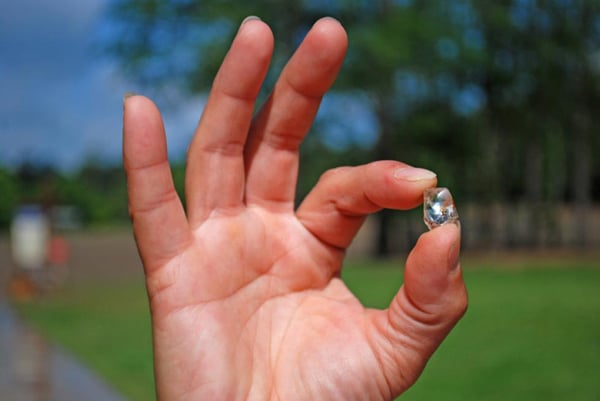 Image courtesy of Arkansas Dept. of Parks and Tourism.
Beth Gilbertson holds the 8.66-carat rough diamond she found at the park.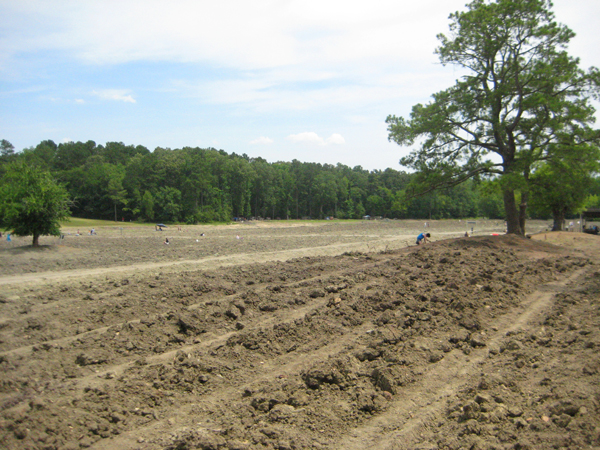 The 37.5-acre field is plowed periodically to help bring more diamonds to the surface.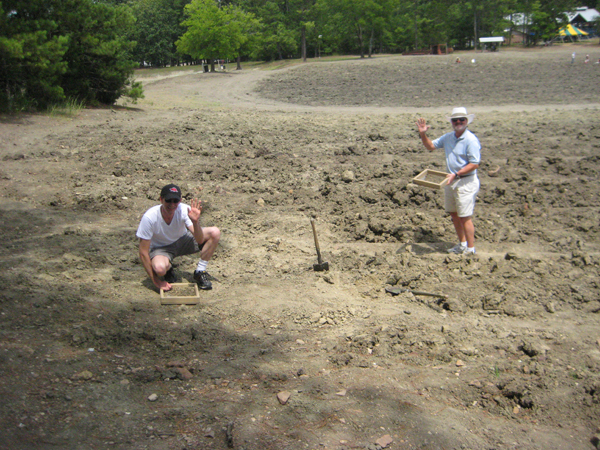 My husband and dad looked for diamonds in the July heat. I recommend visiting the park in late fall or early spring for the best temperatures. Spring rains can make the park muddy, but if you don't mind getting a little dirty, it's an ideal time of year to visit.
✦✦✦
Treasure hunter Chris Collins shares his diamond hunting tips in the following CNBC video.
Related Topics:
2.44ct Rough Diamond Found at Arkansas Park Yields 1.06ct F VVS2 Pear Shape

1.97 carat Diamond Found at Arkansas Park