Emeraldcutlover originally posted this stunning emerald cut diamond ring on the Show Me the Bling Forum at PriceScope. You can't look at this and not be enamored. This beautiful ring makes me want to add an emerald to my own collection.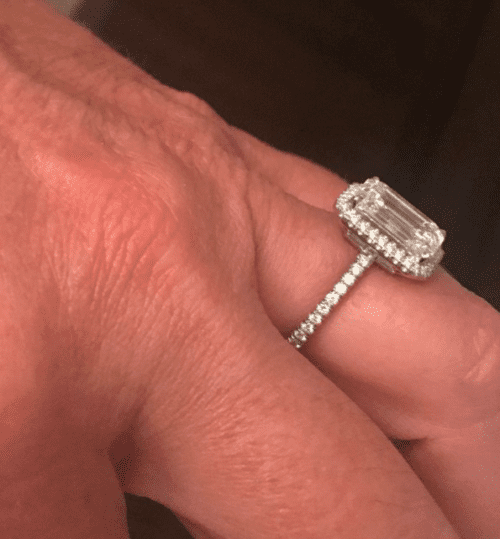 The Emerald cut is a step cut with angled corners and rows of pavilion and crown facets that run parallel to the girdle.  The traditional Emerald cut is rectangular in shape. Recommended length to width ratio for Emerald cuts is 1.50-1.75. Emerald cuts are known for their understated elegance.
Congratulations on finally finding the dream ring that you have spent years looking for.  It does my heart good to know that PriceScope was part of your journey and helped lead you to this incredible piece!
Thank you for sharing this fab ring and we hope that you get many happy years of wear out of it!
The Stats:
Emerald Cut Diamond
4.04ct
Color: J
Clarity: VS1 (Med Fl)
Visit the original post with more pics, and join me in congratulating Emeraldcutlover!
The Jewel of the Week is our chance to feature and appreciate a recently posted piece from the Show Me the Bling Community!
Thank you so much for sharing your jewelry experiences with us. We look forward to seeing more!
#JOTW
Come show off YOUR fantastic bling with fellow jewelry lovers and trade professionals
Learn more about Emerald Cuts at PriceScope