Mermaid originally posted this phenomenal Tiffany diamond bracelet  on the Show Me the Bling Forum at PriceScope. Mermaid has surfaced with a treasure chest of incredible bounty! Mermaid held out on sharing some of her amazing collection for a few years, but the gloves are off and this is TDF!!!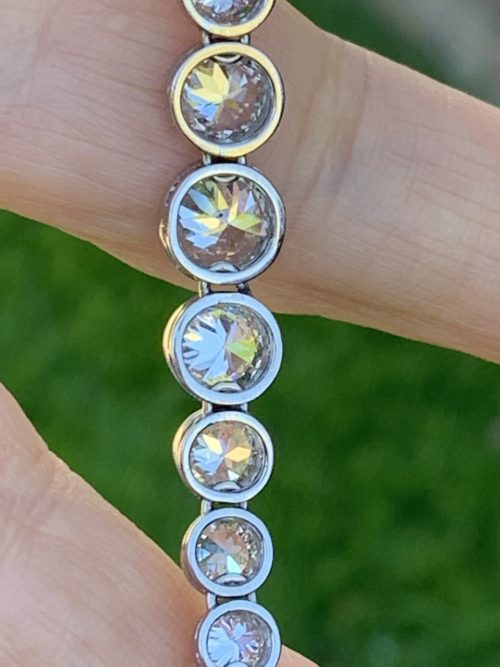 I know that I just chose a Mermaid piece a few weeks ago, but it seems that she had been holding out on us a bit and had just recently shared so many incredible pieces that I KNEW you would agree that we need to see more! Maybe if we all ask nicely?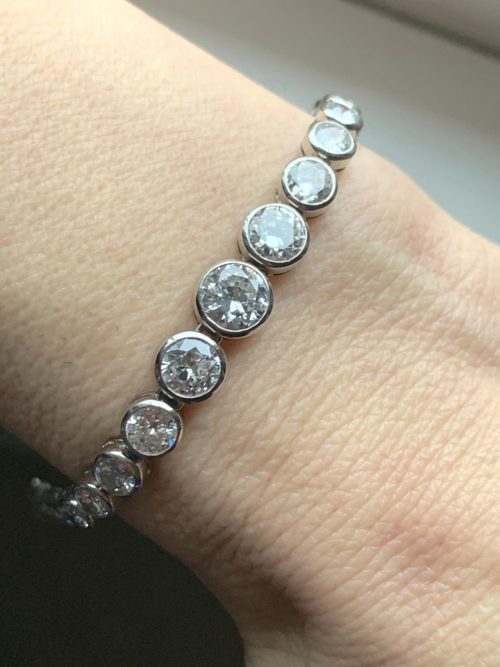 This Tiffany & Co bracelet is timelessly beautiful with its graduated OEC diamonds. The story of this bracelet's journey may be lost to time, but wouldn't it be fun to sleuth it out!
Thank you for sharing this jawdropper and we hope that you get many happy years of wear out of it!
The Stats:
OEC Tiffany Deco
10 ct.
Platinum line bracelet
Visit the original post with more pics, and join me in congratulating Mermaid!
The Jewel of the Week is our chance to feature and appreciate a recently posted piece from the Show Me the Bling Community!
Thank you so much for sharing your jewelry experiences with us. We look forward to seeing more!
#JOTW
Come show off YOUR fantastic bling with fellow jewelry lovers and trade professionals
Learn more about Antique and Vintage Jewelry at PriceScope