Princessk originally posted unbelievable round brilliant reset  on the Show Me the Bling Forum at PriceScope. I know I am not the only one who saw this and fell in love! This gorgeous Tiffany inspired round brilliant reset blew my mind!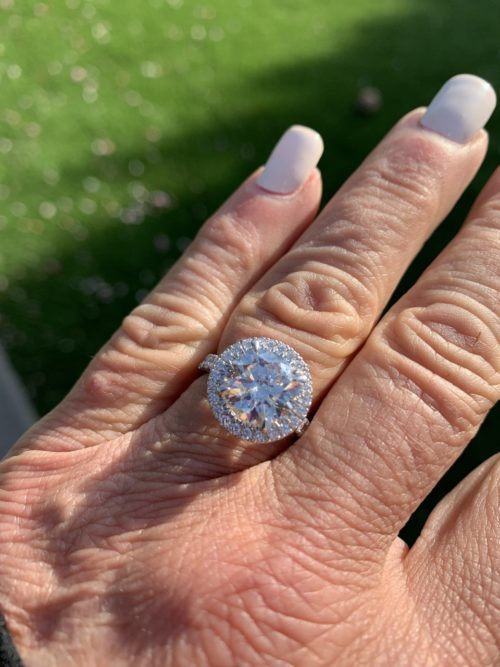 Princessk visited her local jeweler in Vancouver to have this incredible ring made, inspired by a  piece from Tiffany. Alexei Shalyshkin at Pure Diamond did a phenomenal job and this ring will be a joy for many lifetimes to come. Isn't jewelry amazing!?
Modern round brilliant cut diamonds are composed of flat polished surfaces called facets. These facets are arranged in a specific pattern to receive light and to return light to a viewer's eye. Round brilliants are usually composed of 57 facets that are divided into 3 main parts: Crown, Girdle, and Pavilion.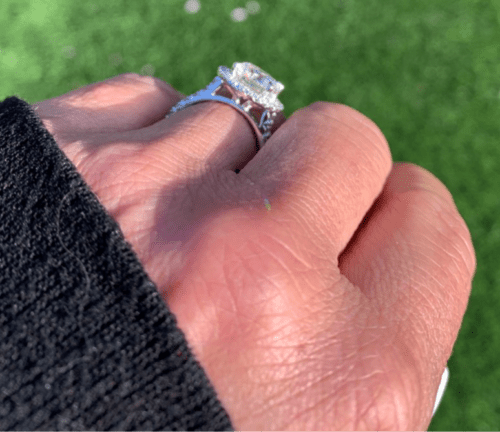 Thank you for sharing this divine piece and we hope that you get many happy years of wear out of it! Congratulations on your new addition to your jewelry collection!
The Stats:
Round Brilliant
3.43 ct
Color: L
Clarity: VS2
Polish: Excellent
Symmetry: Excellent
Cut Grade: Excellent
Visit the original post with more pics, and join me in congratulating Princessk!
The Jewel of the Week is our chance to feature and appreciate a recently posted piece from the Show Me the Bling Community!
Thank you so much for sharing your jewelry experiences with us. We look forward to seeing more!
#JOTW
Come show off YOUR fantastic bling with fellow jewelry lovers and trade professionals
Learn more about Round Brilliant Diamonds at PriceScope